America's Gasoline Demand Has Quietly Reached Record Levels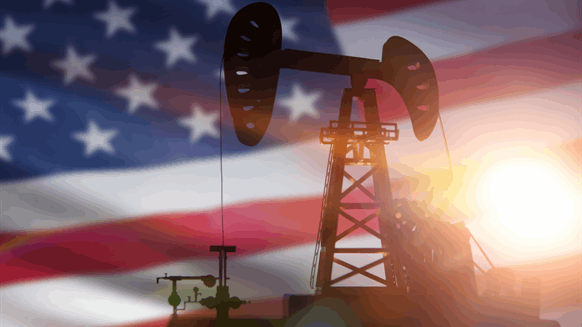 Oil-based products have reigned supreme for so long because they pack a mighty punch.
Supplying nearly 20 percent of total U.S. energy needs, gasoline has been a hallmark of the American experience since Ford's first Model T in 1908. At 9.5 million b/d, U.S. gasoline demand is now as high as it has ever been (see Figure). Looking forward, it is simply just assumed that gasoline and the internal combustion engine that it fuels will "go gentle into that good night" to be replaced by electric vehicles. Yet in reality, gasoline is an incumbent technology with entrenched large-scale infrastructure. Let us examine just a few of the reasons why the reports of the death of gasoline have been greatly exaggerated.
The sheer size of the U.S. gasoline fleet overwhelms. The country today has 255 million passenger cars that run on gasoline, compared to less than two million for electricity. This dominance is made even more staggering given how substantial the subsidies, tax breaks, and other political favoritism have been to support or even mandate the widespread adoption of electric cars.
Surveys from J.D. Power, PiplSay, and others signal that Americans are not as enthralled with electric cars as some suggest. A lack of charging infrastructure remains a major obstacle. There are 140,000 gasoline stations across the country, some seven times more than electric charging stations. The length of time to charge an electric car, and the miles range that charge brings, is a persistent complaint. Electric cars are far more expensive, with the average Tesla buyer, for instance, making $400,000 a year – seven times the national average.
Even from a purported benefits perspective, electric cars hold serious doubts for consumers. They depend on a myriad of rare and diminishing critical minerals, most of which have to be imported from supply chains dominated by the Chinese government. As such, some studies have reported that electric cars are actually worse for the environment than gasoline-based ones. And the reality remains: today in America, with gas and coal generating a combined 60-65 percent of power, electric cars would be more aptly termed "fossil fuel cars."
Further, it seems rather unlikely that electric cars will win a race that they have already lost. To illustrate, most Americans probably do not realize that almost 40 percent of U.S. cars in 1900 were electric, only to be beaten out by the more powerful gasoline. Oil-based products have reigned supreme for so long because they pack a mighty punch. Gasoline has an energy density of ~47 megajoules per kilogram (MJ/kg), while lithium batteries for electric cars at a paltry 0.5 MJ/kg. Thus, for the same amount of stored energy, electric car batteries weigh 90-100 times more than gasoline. Importantly, this extra weight runs contrary to our environmental goal to enhance vehicle efficiency.
Even the most reported advantage of electric cars (cheaper filling costs) appears on shaky ground. Today's mounting oil supply and lower gasoline prices encourage more internal combustion engines. Now at a once unimaginable 13 million b/d, the shale revolution has soared U.S. crude production 160 percent since 2008. And even if gasoline demand falls in the absolute sense, this would only drop its price and thereby encourage more use, the ultimate "Catch 22" for those demanding an immediate shift to electric cars.
In fact, the goal to incorporate more expensive wind, solar, and battery storage power technologies could very easily in turn make filling electric cars more expensive. They surely will increase home electricity needs and thus greenhouse gas emissions. U.S. power demand has been flat for 12 years, but a significant enough electric car fleet could increase use by 50 percent or even more.
It often goes ignored that gasoline-based cars are becoming much more fuel efficient and cleaner with lower emissions. This progress explains why they have such a well-established secondary market. Electric cars, meanwhile, have almost no used market since they depreciate at a rate of two to three times faster. Ultimately, U.S. gasoline demand is not on a strong upward trend, but it will remain buoyantly very high for decades to come.
Generated by readers, the comments included herein do not reflect the views and opinions of Rigzone. All comments are subject to editorial review. Off-topic, inappropriate or insulting comments will be removed.