Alta Mesa Laying off 91 Employees, Closing Headquarters
|
Tuesday, February 25, 2020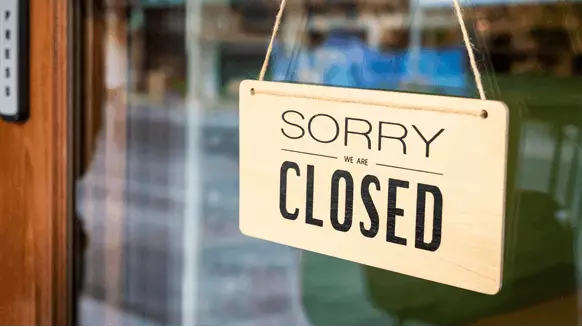 At the end of the notice period, the entire facility will be closed, the WARN letter stated.
Houston-based Alta Mesa Services LP is permanently laying off 91 employees from its headquarters at 15021 Katy Freeway, Suite 400, according to a Feb. 18 notice sent to the Texas Workforce Commission. The job losses will occur over the 60-day period that started Feb. 18, according to the WARN letter sent to the TWC.
Any employee who is laid off before the end of that period will receive full pay and benefits for the remainder of the period. At the end of the notice period, the entire facility will be closed, the WARN letter stated.
The letter also indicated that none of the impacted employees have bumping rights or are represented by a union, so essentially more senior employees can't take the jobs of those with less seniority.
Alta Mesa has struggled against market headwinds for the last year. Last February, it cut 58 jobs at its headquarters. In April of the same year it shed another 13 jobs and received a non-compliance notice from NASDAQ because it didn't timely file its Form 10-K for the year ended Dec. 31, 2018. Alta Mesa ended up filing for bankruptcy on Sept. 11, 2019.
In January 2020, BCE-Mach III LLC, the third partnership between Bayou City Energy Management LLC and Mach Resources LLC, agreed to buy substantially all of the upstream oil and gas assets of Alta Mesa Holdings LP and its subsidiaries, along with the midstream assets of Kingfisher Midstream LLC and its subsidiaries for $320 million as part of the sellers' Chapter 11 bankruptcies.
The Alta Mesa-Kingfisher deal is the sixth acquisition made by partnerships between the two companies. Mach will operate the Alta Mesa-Kingfisher assets.
On the acquisition, Mach CEO Tom L. Ward said, "Our strategic aim in partnership with BCE has been to aggressively consolidate and maximize underdeveloped, undercapitalized or otherwise distressed areas in the Mid-Continent. We have been successful in buying assets at a discount, increasing production in a cost-effective manner and avoiding overspending. In a lot of ways, we have gone back to the fundamentals that were true when I began my career."
Alta Mesa Resources was formed in February 2018, when Silver Run Acquisition Corp. II, Alta Mesa Holdings LP, and Kingfisher Midstream LLC merged.
To contact the author, email bertie.taylor@rigzone.com.
Generated by readers, the comments included herein do not reflect the views and opinions of Rigzone. All comments are subject to editorial review. Off-topic, inappropriate or insulting comments will be removed.