Almost Half of Small-Scale LNG to Be Built in North America
by Matthew V. Veazey
|
Rigzone Staff
|
Monday, September 09, 2019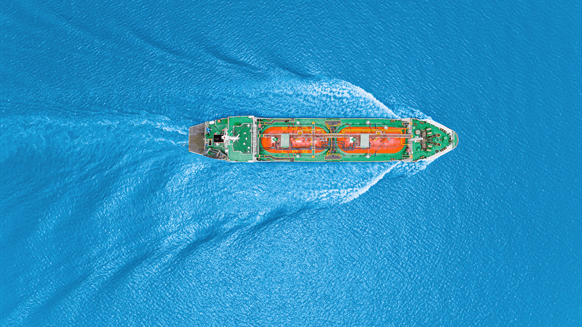 Report predicts that North America's small-scale liquefaction capacity should approach 7,900 ktpa by 2023.
From 2019 to 2023, North America should account for approximately 47 percent of the world's small-scale LNG liquefaction capacity growth via planned and announced (new-build) projects.
So concludes the data and analytics firm GlobalData, which on Monday reported that North America's new-build small-scale LNG liquefaction capacity should reach 7,880 thousand tonnes per annum (ktpa) four years from now.
As a 2015 Rigzone article explains, there are no clear volume parameters for a small-scale LNG project. However, common characteristics of such facilities include:
Targeting regional niche markets
Controlling costs by using highly modularized and standardized terminals
Adjusting liquefaction train operations to meet small batch market requirements
Typically shipping waterborne exports with smaller LNG carriers.
"In North America, 25 planned and announced projects are expected to start operations by 2023," Soorya Tejomoortula, GlobalData oil and gas analyst, said in a written statement emailed to Rigzone. "Of these, Browntown and Browntown II terminals both proposed in the U.S. have the highest small-scale LNG liquefaction capacities by 2023 with 2,120 ktpa each."
New Fortress Energy is developing the Browntown projects along the Susquehanna River in Bradford County, Pa.
GlobalData contends that early stage announced projects make up 84 percent – 6,640 ktpa – of North America's small-scale newbuild capacity. Planned projects with identifiable development plans represent the remainder, the firm added.
The region that stands to gain the second-highest growth in small-scale liquefaction capacity by 2023 is Asia, which GlobalData states will add 3,810 ktpa during the period. Roughly one-half of Asia's new capacity will come from the announced 1,400-ktpa "Xi an" terminal, added the firm.
According to GlobalData, the Former Soviet Union will round out the top three regions with 3,230 ktpa of newbuild small-scale capacity anticipated over the next four years. Gazprom's 1,500-ktpa Portovaya project in Russia will be that region's largest newbuild, GlobalData added.
A graph provided by GlobalData highlights planned and announced capacity additions in the top three and other regions through 2023. Additional findings appear in the firm's new report, "Global Small-Scale LNG Liquefaction Capacity and Capital Expenditure Outlook – The US Leads Globally on Capacity Additions and Capital Expenditure Outlook."
To contact the author, email mveazey@rigzone.com.
Generated by readers, the comments included herein do not reflect the views and opinions of Rigzone. All comments are subject to editorial review. Off-topic, inappropriate or insulting comments will be removed.
MORE FROM THIS AUTHOR
Matthew V. Veazey
Senior Editor | Rigzone