Alberta to Provide $100MM Loan for Decommissioning Efforts
|
Thursday, March 05, 2020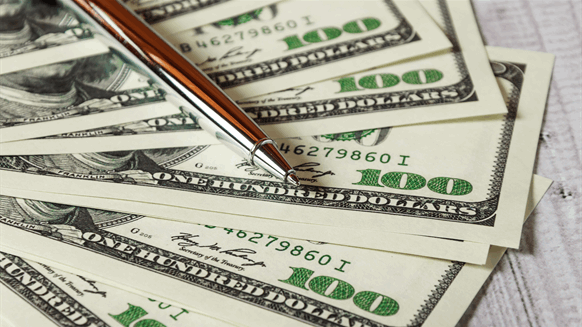 The loan aims to create 500 jobs and ramp up investment in the region's oil and gas sector.
Alberta Premier Jason Kenney said the province is providing a $100 million government loan to the Orphan Well Association (OWA) that will create 500 jobs and ramp up investment in the region's oil and gas sector. Kenney made the announcement earlier this week with energy minister Sonya Savage in Leduc, Alberta.
Kenney said the funds will provide a lifeline to oil and gas workers that had been laid off during the industry downturn.
The money will help the OWA decommission almost 1,000 wells and start more than 1,000 environmental site assessments for reclamation. The Alberta government had previously provided the OWA with a $235 million interest-free loan. The OWA began repaying the loan in 2019, using money received from industry through the annual Orphan Fund Levy.
According to the OWA, as of November 2019, more than 3,400 orphan wells and 3,530 pipeline segments are awaiting abandonment.
"By staying on top of the orphaned well inventory, we're helping to ensure a sustainable energy industry in Alberta," Lars De Pauw, OWA executive director said in a statement. "The Orphan Well Association continues to increase our efficiencies while also increasing the number of sites we are addressing. This loan will help us further these efforts while helping Alberta's service sector and reducing the impact on affected landowners."
The loan is part of the government's Blueprint for Jobs plan. The five steps to of the plan include:
Unleashing the private sector
Reducing red tape
Building infrastructure
The Skills for Jobs program
Selling Alberta to the world
"We are getting Albertans back to work while staying true to our province's reputation as a responsible resource developer," Savage said in a statement. "This loan will increase economic activity across our province and is an important step in addressing the pressing issue of oil and gas liabilities – particularly in rural Alberta."
The Canadian Association of Oilwell Drilling Contractors applauded the action.
"This loan will help CAODC members provide long-term work for employees and help encourage those who have left the industry to come back," CAODC President and CEO, Mark Scholz said in a statement.
"Our members have taken the brunt of the impact all the negativity and politicization of our industry has had on people and families," says Scholz. "We view this initiative as a win/win for Albertans because it puts oil and gas families back to work, and cleans up legacy wells to the highest standards, at no long-term cost to taxpayers."
The investment is expected to be completed before April 1, 2021.
To contact the author, email bertie.taylor@rigzone.com.
Generated by readers, the comments included herein do not reflect the views and opinions of Rigzone. All comments are subject to editorial review. Off-topic, inappropriate or insulting comments will be removed.