Alaska Lease Sale Generates 1 Bid
|
Thursday, January 05, 2023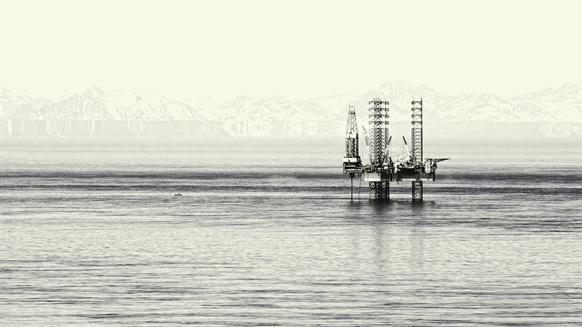 Cook Inlet Oil and Gas Lease Sale 258 generated one bid for one tract.
The Bureau of Ocean Energy Management (BOEM) has revealed that Cook Inlet Oil and Gas Lease Sale 258, which was held on December 30, generated one bid for one tract.
The bid, in the amount of $63,983, was submitted by Hilcorp Alaska LLC, BOEM noted. Following the sale, the bid will go through a 90-day evaluation process to ensure the public receives fair market value before a lease is awarded, and a Department of Justice review of antitrust considerations, BOEM outlined.
BOEM pointed out that it held Cook Inlet Oil and Gas Lease Sale 258 "as directed by the Inflation Reduction Act of 2022". The Cook Inlet lease sale terms include stipulations to protect biologically sensitive resources, mitigate potential adverse effects on protected species, and avoid potential conflicts associated with other inlet users, BOEM stated.
On November 28, 2022, BOEM announced it would offer approximately 958,202 acres off Alaska's southcentral coast in a lease sale scheduled for December 30, 2022. The IRA directed BOEM to hold the sale by December 31, 2022, BOEM highlighted at the time. Cook Inlet Outer Continental Shelf Oil & Gas Lease Sale 258 offered for lease 193 blocks in the northern part of the Cook Inlet Planning Area in federal waters, stretching roughly from Kalgin Island in the north to Augustine Island in the south.
On December 15, 2022, BOEM published a reminder that Alaska Oil & Gas Lease Sale 258 was scheduled for the end of the year.
Back in October last year, BOEM published a final environmental impact statement for the lease sale which it said "analyzed the important environmental resources and uses … that exist within the Cook Inlet Planning Area and identified robust mitigation measures to be considered in leasing the area".
The previous lease sale completed in Alaska was Lease Sale 244 - Cook Inlet, according to BOEM's website, which shows that the sale brought in more than $3 million in high bids in June 21, 2017.
To contact the author, email andreas.exarheas@rigzone.com
What do you think? We'd love to hear from you, join the conversation on the Rigzone Energy Network.

The Rigzone Energy Network is a new social experience created for you and all energy professionals to Speak Up about our industry, share knowledge, connect with peers and industry insiders and engage in a professional community that will empower your career in energy.