Aker BP, Cognite Pairing Offshore Ops With Robotics
|
Wednesday, February 12, 2020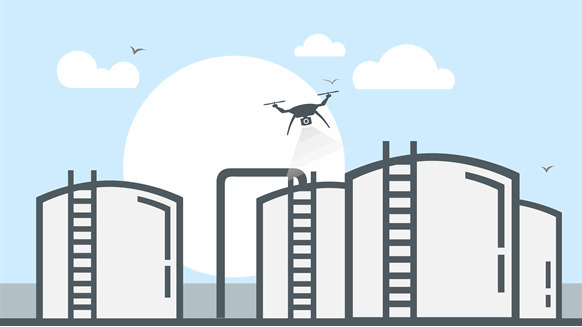 The companies will perform several tests using robots and drones on the Skarv installation in the Norwegian Sea this year.
Aker BP has teamed up with Cognite, a global industrial AI software-as-a-service company that supports digital transformation of heavy-asset industries, to explore how robotics systems can make offshore operations safer, more efficient and more sustainable.
The companies will perform several tests using robots and drones on the Skarv installation in the Norwegian Sea this year. The systems will be tested to gauge their performance in autonomous inspection, high-quality data capture, and automatic report generation. Tasks could include aerial and underwater inspections, responding to leaks, performing work that takes humans out of harm's way, and providing onshore operators with telepresence on offshore installations, Aker said in a written statement.
Among the robots involved in the initiative is Spot, the quadruped robot developed by Boston Dynamics. Cognite and Aker have already tested Spot's mobility in simulated oil and gas environments.
The Spot robot was showcased at Aker BP's Capital Markets Update on Feb. 11.
"Digitalization will be one of the differentiators between the oil companies of the world, in order to be able to deliver low cost and low emissions," Karl Johnny Hersvik, CEO of Aker BP, said in a written statement.
"Our vision is to digitalize all our operations from cradle to grave in order to increase productivity, enhance quality and improve the safety of our employees. Exploring the potential of robotics offshore underpins our digital journey."
Cognite's main software product, Cognite Data Fusion (CDF), will serve as the data infrastructure for the initiative. CDF, a cloud-based industrial data operations and intelligence platform, integrates with existing IT and OT applications in the cloud, edge, and on-premise, according to the company.
"The key to Aker BP and Cognite's robotics initiative is that it combines industry-leading hardware and software," Dr. John Markus Lervik, CEO of Cognite, said in a statement. "By ingesting data collected by robots into Cognite Data Fusion, Aker BP engineers will be able to see it in context with data from across the company's operations and make data-driven decisions that improve efficiency and safety."
To contact the author, email bertie.taylor@rigzone.com.
Generated by readers, the comments included herein do not reflect the views and opinions of Rigzone. All comments are subject to editorial review. Off-topic, inappropriate or insulting comments will be removed.