AI Concerns Tied to Scalability, Complexity Assumptions
|
Wednesday, June 12, 2019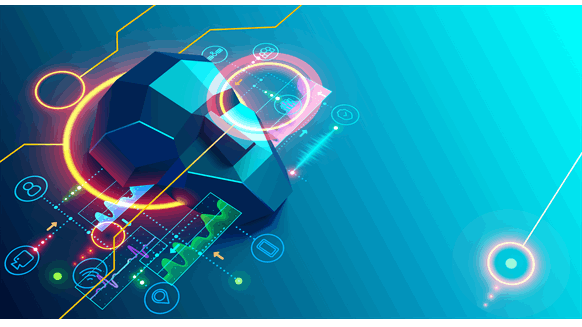 Integrating AI into oil and gas field operations can yield significant cost savings and is not as complicated as it seems, says exec.
Integrating artificial intelligence (AI) into oil and gas field operations can yield significant cost savings and is not as complicated as it seems, according to an executive with a data science firm that has developed an industrial AI platform.
"With every industry adopting AI into the framework, oil and gas is no exception," Greg Slater, general manager of Flutura Decision Sciences and Analytics, told Rigzone.
Slater said that his firm's "Cerebra" AI platform aids in predictive maintenance of equipment, performance benchmarking and other applications for the oil and gas, specialty chemicals and heavy machinery manufacturing sectors. In oil and gas, AI manifests itself in the "digital oil field" – a term that refers to capturing the behavior of oil and gas operations and equipment using data.
"The main components making a field 'digital' will be the data management, the logic behind the workflows of the operations and the visualizations providing a coherent view of the oil field data," Slater explained.
By using AI via the digital oil field, Slater's firm estimates that oil and gas producers could effectively free up $8 billion in additional revenue from their producing assets. After creating a virtual model – or "digital twin" – of the operations and equipment, the producer can monitor a field in real-time, Slater said.
"With the data recorded every second, digital assistants can be deployed to help field operators with equipment diagnostics and failure prediction, achieving forecasting and leakage detection with high accuracy," he noted.
Slater did, however, add the caveat that the $8 billion estimate is "potentially achievable" assuming the deployment of multiple AI features such as digital twin, real-time remote monitoring, benchmarking, diagnostics and prediction.
"This is purely derived from the savings which are possible from the producing fields by preventing equipment nonproductive time (NPT), increasing equipment life, increasing efficiency of the equipment and operations, reducing the loss of production and reducing field trips," he explained.
From his vantage point, Slater said the oil and gas industry's greatest AI adoption rate currently appears to be across the upstream production phase – primarily production optimization.
"With features like production forecasting, digital assistants deployed for improving production performance, a steady rise of about 30 percent is seen when compared with conventional methods," Slater pointed out.
To be sure, he has also detected some reluctance within the industry to embrace AI given concerns about scalability.
"With AI, there is a primary concern from stakeholders regarding the scalability of the solution," Slater said, adding that his firm's Cerebra AI platform is easily scalable. "With thousands of pieces of equipment and very large operations in the field, it is understood that ingesting them into a platform and scaling across entire operations is an almost impossible task."
Noting that his firm's Cerebra AI platform is "easily scalable," Slater added that a concern he has heard from stakeholders – that AI is a complex solution for the oil and gas community – is in fact a misconception.
Slater contends that introducing AI in operations – for instance, using a digital twin for preventive maintenance – makes data more meaningful and accessible for field engineers.
1
2
View Full Article
Generated by readers, the comments included herein do not reflect the views and opinions of Rigzone. All comments are subject to editorial review. Off-topic, inappropriate or insulting comments will be removed.