After Hot Start, 2017 M&A Activity Ends with Whimper
|
Thursday, January 25, 2018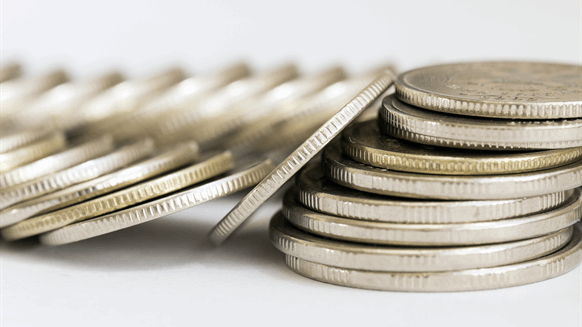 PwC reports a lackluster end of 2017 regarding deal-making as companies shifted their focus.
While 2017 began with an optimistic view for deal activity, the reality was the year ended with soft performance in the fourth quarter. Deal volume increased in 2017 compared to 2016, but the value of deals decreased, according to a report released Jan. 25 by PwC.
During 4Q, there were 68 announced deals valued at $48.31 billion (an 11 percent uptick in volume than 4Q 2016, but a 47 percent decrease in total deal value). Overall, the United States had seven megadeals (valued at more than $5 billion) in 2017. The deal between ConocoPhillips and Cenovus was the highest valued deal for the upstream sector at $13.3 billion. And while there were seven megadeals in 2017 compared to six in 2016, the value of the 2017 transactions were 30 percent lower than 2016.
Shale deals dominated as 2017 saw the highest number of shale deals in history at 106 deals with a total worth of $66.55 billion. This was the highest volume by value since 2011.
"In the upstream space, we continue to see migration of onshore deals from the Permian to the Eagle Ford, DJ and Green River, and even signs of life in the Gulf of Mexico," said Mile Milisavljevic, principal, U.S. Oil and Gas Strategy, PwC.
Deal volumes in upstream typically track closely to the trajectory of commodity prices. As 2017 progressed, the initial enthusiasm from investors that sparked activity and caused companies to add assets in existing basins took a backseat to companies looking at deal-making more strategically, focusing on operations, return on capital and free cash flow, the report states.
"Looking at the commodity cycle, from a high of $100 per barrel to a low of $26 per barrel and now around $60, companies have adjusted their strategies," said Curt Karges, managing director, PwC Corporate Finance LLC. "In 2015, it was monetizing assets for survival. In 2016, operators made large bets in low-cost areas like West Texas. In 2017, we saw rationalization of portfolios to pay for 2016 investments and returns based rather than production volume based spending; this may be a theme for 2018 as well."
Generated by readers, the comments included herein do not reflect the views and opinions of Rigzone. All comments are subject to editorial review. Off-topic, inappropriate or insulting comments will be removed.