ADNOC Seeks to Make Downstream City More Livable
by Matthew V. Veazey
|
Rigzone Staff
|
Monday, September 10, 2018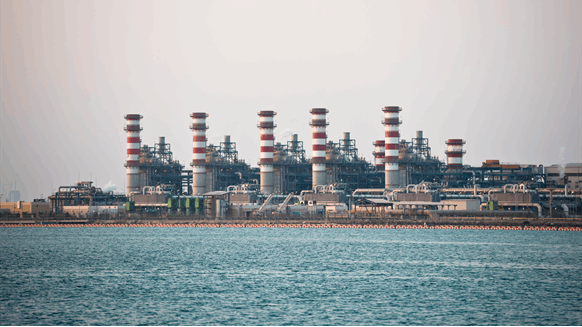 ADNOC has big plans for Ruwais City.
Abu Dhabi National Oil Co. (ADNOC) has big plans for Ruwais City, a community located near the company's massive – and soon to be more massive – downstream complex at Ruwais.
"The AED 165 billion (USD 45 billion) investment in our downstream operations, over the next five years, will have a big ripple effect that will create new employment opportunities, establish new businesses and enable existing businesses to grow and prosper," Sultan Ahmed Al Jaber, UAE Minister of State and ADNOC Group CEO, said in a written statement Monday. "The in-country value will also be significant as we expand our operations, introduce new high-value products and grow our downstream market share."
Al Jaber and other dignitaries on Monday unveiled a new branding initiative for Ruwais City that, according to ADNOC, emphasizes "livability, leisure and community." Ruwais City is poised to nearly double in population – to nearly 50,000 people – over the next 15 years as ADNOC creates thousands of new jobs tied to its major refining and petrochemical expansion plans at Ruwais.
Currently, ADNOC's downstream portfolio at Ruwais includes 922,000 barrels per day (bpd) of crude and condensate refining capacity. In May of this year, ADNOC unveiled plans to build a third refinery at Ruwais by 2025. The new facility will expand processing capacity by 600,000 bpd, or more than 65 percent, to increase the total refining capacity at Ruwais to 1.5 million bpd.
ADNOC has also reported that it plans to build one of the world's largest mixed feed crackers that will raise production capacity from 4.5 million tons per annum (mtpa) in 2016 to 14.4 mtpa by 2025. In addition, the company stated that it aims to "develop a new, large-scale manufacturing ecosystem" at Ruwais by creating so-called Derivatives and Conversion Parks" focused on petrochemicals.
Thanks to the major downstream growth initiative, ADNOC stated that Ruwais should see an influx of more than 15,000 new jobs by 2025. To accommodate the growing workforce, the company noted Monday that it is building more than 3,000 new residential units in Ruwais City – and even more units as needed. Other infrastructure and community enhancements slated for Ruwais City include:
Expanding the public transport system
New healthcare and educational facilities
New parks and recreation spaces
A new shopping mall
New beach facilities
A souq, or marketplace
"Our investment in the further development of Ruwais City is an investment in our people, our most important asset," Al Jaber said Monday. "It is not just about enhancing the city's infrastructure; it is about improving residents' quality of life as we continue to build a strong, sustainable community and create greater value for the benefit of the local economy, the region and the nation."
Generated by readers, the comments included herein do not reflect the views and opinions of Rigzone. All comments are subject to editorial review. Off-topic, inappropriate or insulting comments will be removed.
RELATED COMPANIES