ADNOC Mega-Project Contract Goes to KBR
|
Monday, February 03, 2020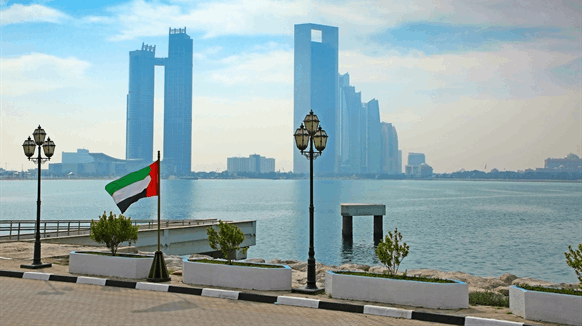 KBR has won a major project management consultancy (PMC) services contract from Abu Dhabi National Oil Co. (ADNOC).
KBR reported Monday that it has won a major project management consultancy (PMC) services contract from Abu Dhabi National Oil Co. (ADNOC) for its Ghasha Concession portfolio of projects.
"We deeply appreciate the tremendous amount of trust that ADNOC has placed in KBR to project manage such a significant share of this strategic Ghasha Concession program," commented KBR President and CEO Stuart Bradie in a written statement emailed to Rigzone. "This award highlights ADNOC's confidence in KBR's reputation as the industry leader in the provision of value-added PMC services for similar mega gas-field development projects."
As a Rigzone article from last October points out, the Ghasha mega-project will develop an ultra-sour gas offshore concession comprising the Hail, Ghasha, Dalma and other fields and produce more than 1.5 billion standard cubic feet per day of gas. KBR announced Monday that it will act as the main PMC contractor and will manage the successful engineering, procurement and construction (EPC) contractors for:
Packages A and B of the Dalma Gas Development Project
Packages 1 to 5 of the Hail and Ghasha Development Project
Hail and Ghasha Islands Project
Deep Gas Project
According to KBR, its work under the PMC contract will likely be performed over four years and could be extended an additional two years. The firm added the Ghasha mega-project has the potential to meet approximately 20 percent of the United Arab Emirates' gas demand by the second half of the decade. Moreover, it stated the project will likely produce more than 120,000 barrels per day of oil and condensates when it goes onstream.
"We look forward to continuing our long-term relationship with ADNOC and to demonstrating once again our world-class ability to manage large-scale, complex projects such as this on time, within budget, but most of all with a strict safety culture," noted Bradie. "We are confident that the Ghasha Concession Project will significantly boost In-Country Value. As always, KBR remains fully committed to act as one of ADNOC's strategic partners to achieve the targeted In-Country Value objectives."
To contact the author, email mveazey@rigzone.com.
Generated by readers, the comments included herein do not reflect the views and opinions of Rigzone. All comments are subject to editorial review. Off-topic, inappropriate or insulting comments will be removed.