ADNOC Launches Bid Round of Five Blocks
by Valerie Jones
|
Rigzone Staff
|
Wednesday, May 01, 2019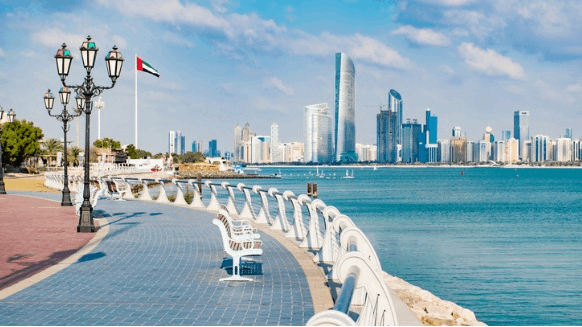 ADNOC is launching its second licensing round, which includes five blocks of conventional and unconventional resources.
The Abu Dhabi National Oil Company (ADNOC) is launching its second licensing round for conventional and unconventional resources in five blocks.
The five blocks open for bid – three offshore and two onshore – are Offshore Block 3, Offshore Block 4, Offshore Block 5, Onshore Block 5 and Onshore Block 2. They make up 34,000 square kilometers.
Potential bidders on Onshore Block 2 can bid for conventional or unconventional resources in the block as separate licensing opportunities, or both.
At 11,000 square kilometers, Offshore Block 3 is the largest block (in reference to area) offered by Abu Dhabi in both 2018 and 2019 block bid rounds.
"The launch of Abu Dhabi's second licensing bid round builds on the momentum of the first and very successful competitive bid round," Sultan Ahmed Al Jaber, UAE Minister of State and ADNOC Group CEO, said in a company statement.
He added, "This second bid round provides the next major opportunity for both new and existing partners, with best-in-class exploration technology and expertise, to join us in further unlocking Abu Dhabi's substantial hydrocarbon resources in the UAE's trusted and reliable investment environment."
It's estimated the blocks in the second bid round hold multiple billion barrels of oil and multiple trillion cubic feet of natural gas.
A roadshow will begin May 22, 2019, and the deadline for receipt of bids will be November 2019.
Generated by readers, the comments included herein do not reflect the views and opinions of Rigzone. All comments are subject to editorial review. Off-topic, inappropriate or insulting comments will be removed.