ACC Chief: US Trade War with China 'Not the Answer'
by Matthew V. Veazey
|
Rigzone Staff
|
Thursday, April 05, 2018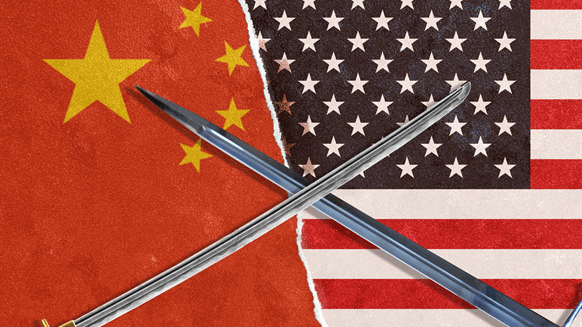 Leaders from US trade groups urge different approach.
The head of the American Chemistry Council (ACC) on Wednesday urged the U.S. and Chinese governments to resolve their differences on trade, cautioning that an escalation could weaken the economic case for U.S. chemical projects.
"U.S. chemical manufacturers believe the principles of free and fair trade should apply to all members of the WTO (World Trade Organization), and that includes China," ACC President and CEO Cal Dooley said in a prepared statement. "However, engaging in a trade war with one of our country's most significant trading partners is not the answer. We strongly urge both the U.S. and Chinese governments to work together to come to a satisfactory and mutually beneficial decision before this situation escalates further."
Dooley was referring to China's State Council Customs Tariffs Commission's decision to impose an additional 25-percent tariff on chemicals and other products imported from the United States. According to China's official Xinhua news agency, exactly when the Chinese imposes the tariffs hinges on when the U.S. government acts on its own package of tariff increases on imports from China.
Earlier this week, the Office of the U.S. Trade Representative (USTR) published an extensive proposed list of Chinese-made products that could be subject to higher U.S. tariffs. According to a USTR press release, the proposed list will undergo a public notice and comment process before USTR makes a final determination on products subject to additional duties.
The Chinese Embassy in the United States urged the Trump administration to reconsider the proposed tariff hikes.
"As the Chinese saying goes, it is only polite to reciprocate," stated the embassy. "We hope that the U.S. side, with sense and long-term picture in mind, refrain from going further down the wrong path."
Dooley called China "one of the U.S. chemical industry's most important trading partners," noting that the country imported 11 percent – amounting to $3.2 billion – of U.S. plastic resins last year.
"We are particularly concerned that 40 percent of the products to which China has assigned new tariffs are chemicals, including polyethylene, PVC (polyvinyl chloride), polycarbonates, acrylates, and others," stated Dooley.
In addition, Dooley said that nearly $185 billion in new chemical factories, expansions and facility restarts throughout the U.S. rely on assumptions based on existing tariff schedules.
"(M)arket shifts caused by tariff increases may convince investors to do business elsewhere," warned Dooley. "We strongly urge the U.S. and China to reach a productive and meaningful agreement before any of the proposed tariff schedules go into effect."
Another organization with a stake in U.S.-China trade relations, the National Association of Manufacturers (NAM), called tariffs "one proposed response" to China's "theft of American intellectual property and their use of unfair trade practices." However, NAM on Tuesday cautioned that tariffs would likely "create new challenges in the form of significant added costs for manufacturers and American consumers." In addition, NAM contends tariffs could provoke China to "take further destructive actions against American workers."
Instead, NAM called on the Trump administration to pursue a "rules-based bilaterial trade agreement with China."
"If the imposition of tariffs is the first bid in negotiating a more level playing field, manufacturers believe the end product must be a new, strategic approach that includes negotiating a fair, binding and enforceable rules-based trade agreement with China that requires them to end their unfair trade practices once and for all," said NAM President and CEO Jay Timmons, who sent a letter to President Trump in January regarding his organization's stance on the issue.
Generated by readers, the comments included herein do not reflect the views and opinions of Rigzone. All comments are subject to editorial review. Off-topic, inappropriate or insulting comments will be removed.
RELATED COMPANIES