Aberdeen Harbour Board Appoints New Chief Executive
by Andreas Exarheas
|
Rigzone Staff
|
Monday, February 05, 2018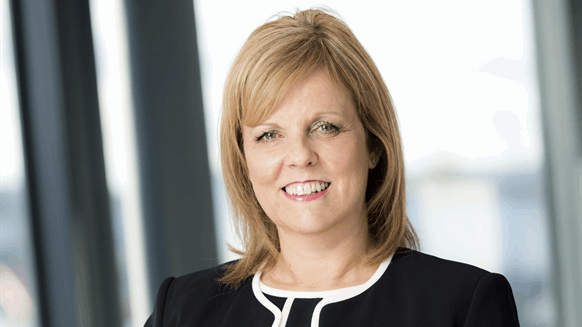 Aberdeen Harbour Board appoints Michelle Handforth as its new chief executive, effective immediately.
Aberdeen Harbour Board has appointed Michelle Handforth as its new chief executive, effective immediately.
Handforth, who was selected after an 'extensive recruitment process', according to an Aberdeen Harbour representative, succeeds Colin Parker, whose work at the port spanned over 30 years.
"Michelle is joining Aberdeen Harbour at an incredibly important time for the organization," Alistair Mackenzie, chairman of Aberdeen Harbour Board, said in an organization statement.
"Construction works are well under way at the Aberdeen South Harbour site, whilst we continue to focus on providing second-to-none services and facilities for our customers in the existing harbour. Michelle will be tasked with overseeing the successful completion of project works and in facilitating business growth in the existing facilities," he added.
The Aberdeen South Harbour expansion project will afford existing customers the opportunity to diversify and expand their interests, as well as attract new customers and markets to the port, according to Aberdeen Harbour Board. Work commenced on the project in April 2017.
"After being offered the post towards the end of last year, I've been very much looking forwarding to getting started at Aberdeen Harbour Board," Handforth said in an organization statement.
"Colin Parker's work here at the port…has left a lasting legacy for us all…As Britain's oldest existing business, with a solid strategy in place for our future, I am committed to continuing this work and I am certain that the harbour will continue to thrive and provide a significant contribution to the local, regional and national economy," Handforth added.
In a video on Aberdeen Harbour's website, the new chief executive said she didn't have any plans to make any immediate changes to the business.
"I don't see that that's required…what I would like to do is get to know everyone, understand the business and work with everyone to understand what are the opportunities for the future. How can we improve on what's already been built to date, which is incredible," Handforth stated.
Aberdeen Harbour describes itself as Europe's premier marine support centre for the oil and gas industry, and the main commercial port servicing North East Scotland. Aberdeen Harbour handles just under 25 million tons of shipping and helps sustain around 12,000 full-time equivalent jobs.
Generated by readers, the comments included herein do not reflect the views and opinions of Rigzone. All comments are subject to editorial review. Off-topic, inappropriate or insulting comments will be removed.