ABB Execs Talk Tech's Impact on Oil, Gas and More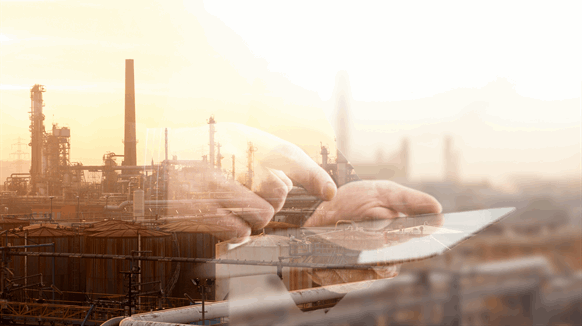 Rigzone spoke with ABB executives during the CERAWeek by IHS Markit conference about the oil and gas industry's technological evolution and sustainability in the industry.
Energy executives from around the globe convened in Houston this week for the CERAWeek by IHS Markit conference themed "New World of Rivalries: Reshaping the Energy Future."
Rigzone caught up with ABB's Kevin Kosisko, business unit managing director, industrial automation energy industries; and Per Erik Holsten, hub business unit manager, energy industries, Northern Europe, during CERAWeek to discuss technology's impact on the industry.
Read excerpts from the interview below:
Rigzone: How will evolving technology impact the oil business?
Kosisko: Originally, when the discussion of digital came up, there was a vision. Over the past 12 months, we've turned that vision into more practical applications that drive value.
Holsten: We are turning previously manual operations into automated operations. You avoid a lot of human interaction that could lead to failures.
Rigzone: Why does the oil and gas industry need to diversify to survive in the next century?
Kosisko: I've had several conversations about how the downstream sector is changing tremendously in the next three to four years, based on regulatory pressures that are coming – not only on automobiles and plastics – but regulatory pressures around shipping and the use of grades of fuel for shipping in order to reduce the amount of sulfur in the fuels. It's a dynamically changing industry and in order to be able to adapt to those changes, oil and gas companies are becoming a bit more broad-based energy companies, including many of them bringing power and generation into their portfolios – especially renewables – to provide power to their operating assets in a low-carbon kind of way.
Rigzone: What's something the oil and gas industry should be focused on in the future?
Holsten: If you look at the executive boards of every oil and gas company, they are extremely aware of the sustainability question and the carbon footprint. They know as well as we do that they need technology to reduce their carbon footprint. Clearly, the whole technology transformation is really linking technology companies like ABB and other energy companies out there together.
Generated by readers, the comments included herein do not reflect the views and opinions of Rigzone. All comments are subject to editorial review. Off-topic, inappropriate or insulting comments will be removed.