A Newcomer's Guide to Oil and Gas: Fuel Pump Facts
by Matthew V. Veazey
|
Rigzone Staff
|
Tuesday, November 21, 2017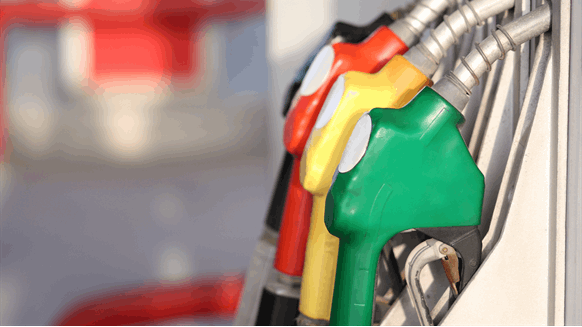 When is 'Brand XYZ' fuel not 'Brand XYZ' fuel?
In this installment of "A Newcomer's Guide to Oil and Gas," Rigzone will focus on a couple of topics regarding the retail side of the downstream oil and gas industry. First, the article will shed some light on the brand of fuel you pump into your vehicle. Next, it will present some of factors that help to determine the retail price of that fuel. Read on for more details.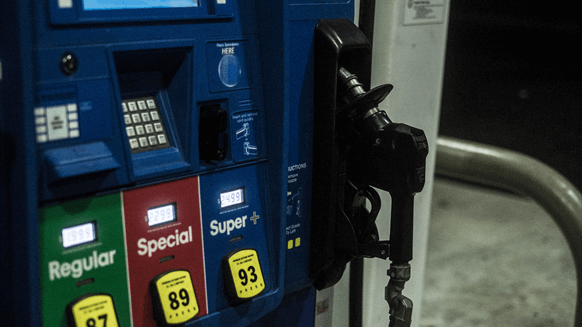 If I pump gasoline or diesel from a fuel pump bearing the brand of a well-known refiner, does that mean I'm getting fuel produced by that specific refiner?
Not necessarily.
"Generally, gasoline and diesel that are produced by a specific refiner that has downstream retail assets may not end up at that refiner's retail stations," Suzanne Danforth, downstream market development director with Genscape, told Rigzone. "This is due to a number of reasons that link back to the nature of contractual and spot markets for transportation fuels and geographic location/transportation."
Occasionally refiners need to curb operations at a refinery to, for instance, perform planned or unplanned maintenance, Danforth said. Also, a fuel station in a refiner's downstream network may be far away from a refinery. In such cases, the refiner nevertheless needs to provide fuels to its contractual buyers and any retail outlets that it may own. Danforth pointed out the spot market – where fuels produced by various refiners are available for immediate delivery – helps refiners to cover any supply gaps.
"In those instances, the refiner purchases gasoline and/or diesel on the spot market to meet these obligations," continued Danforth. "That means that the transportation fuel you as a customer would buy at a refiner's retail station may not necessarily be produced by that refiner."
Although there is a decent chance that the "Brand XYZ" fuel you're pumping into your car actually came from a "Brand ABC" refinery, note that both refiners manufacturing transportation fuels for a given geographic region will do so following the same specifications.
"Base gasoline is nearly the same, it's the additives (such as proprietary detergents) that vary and that you often hear about in gasoline marketing," explained Patrick DeHaan, head of petroleum analysis with GasBuddy.com. "Some of the refiners will have agreements to supply a competitor in an area, and in another area it may be vice versa. But quite often, branded stations do have fuel from that respective oil company."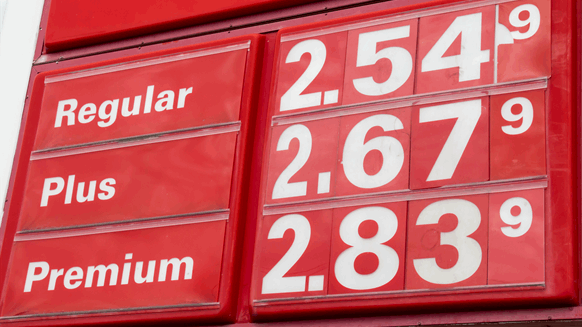 Occasionally I'll see different prices for fuel at two convenience stores located very close to one another. There may be a difference of, say, several cents a gallon between fuel retailers just across the street from one another. Why the disparity?
Differences in wholesale costs often contribute to fuel price disparities between neighboring retailers, Jeff Lenard, vice president for strategic initiatives with the National Association of Convenience Stores (NACS), told Rigzone.
"Wholesale costs for retailers in a given market may vary by 10 or even 20 cents per gallon," Lenard explained. "Retailers don't necessarily pay the same wholesale prices for a variety of factors, but four main factors are: volume, brand, competition and real estate."
In addition, a particular retail location's business strategy influences the posted fuel price.
"In most cases, this business strategy takes into account in-store traffic and traffic throughout the year," Lenard said. "For instance, a store near an airport will likely enjoy strong gas sales but weak in-store sales."
To learn more about this topic, check out this article on NACS' website.
KEEP THIS SERIES GOING! This series relies on input from you, Rigzone's readers. If you have a simple, easily answerable oil and gas technical question, please send it to us for possible inclusion in a future installment of "A Newcomer's Guide to Oil and Gas." Email your submission to Rigzone Senior Editor Matthew Veazey at mveazey@rigzone.com.
Generated by readers, the comments included herein do not reflect the views and opinions of Rigzone. All comments are subject to editorial review. Off-topic, inappropriate or insulting comments will be removed.