A Newcomer's Guide to Oil and Gas: Decisions, Decisions
by Matthew V. Veazey
|
Rigzone Staff
|
Monday, December 18, 2017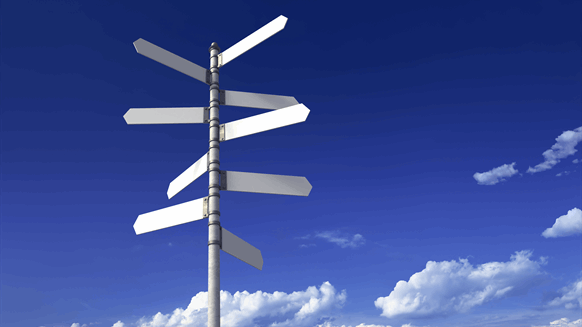 Here are some basics about refinery investment decisions and SCADA systems.
In this installment of "A Newcomer's Guide to Oil and Gas," Rigzone will examine two examples of decision-making in the industry. First, we'll highlight some key considerations that go into a decision whether to make capital improvements to an oil refinery. Then, we'll review a sophisticated tool that oil and gas pipeline companies – and others – use to help make operating decisions.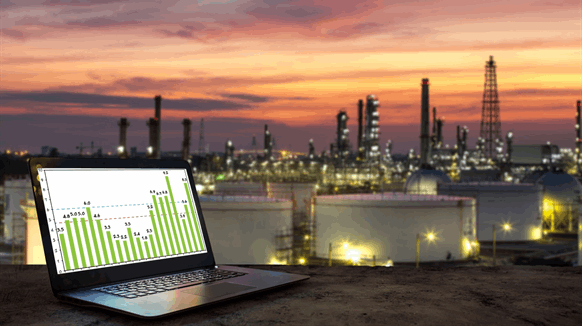 What factors drive an oil refiner's decision to upgrade or expand a refinery?
Some may find it surprising that a high commodity price of crude oil doesn't necessarily mean that a refiner is in a strong financial position to make a major investment to add refining capacity (an expansion) or improve the capabilities of a facility (an upgrade). Nor do depressed crude oil prices necessarily signal that a refiner lacks the capital necessary to launch a major project.
A refiner decides to make a capital investment based on the margin, or profit, that it can earn processing a barrel of crude oil, which is a function of the outlook for refined product demand and the refiner's competitive position, explained Susan Grissom, Chief Industry Analyst for the Washington, D.C.-based trade group American Fuel and Petrochemical Manufacturers (AFPM).
Refiners buy crude oil to process, and acquiring crude does represent the largest single cost for a refiner, but a high or low commodity price itself does not dictate whether the time is right for a refiner to begin a capital project, Grissom added. In other words, there is no "sweet spot" crude oil price threshold – say, $60 per barrel (bbl) – for an investment to begin to make economic sense for a refiner. For the sake of argument, she pointed out that it's entirely possible that a capital investment could make more sense when crude oil is selling at $25/bbl compared to $100/bbl.
"Think of it in terms of the refiner is making a decision based on expectations of return on investment for more sophisticated capacity (an upgrade) or more capacity (an expansion)," said Grissom. "It's very much a function of what the refiner's margin is relative to that for other refineries and the outlook for demand."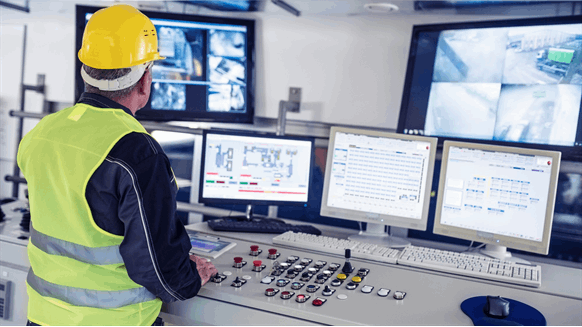 What is SCADA?
"SCADA" stands for "supervisory control and data acquisition." As the industrial software company Inductive Automation states on its website, a SCADA system combines software and hardware and enables industrial organizations to "maintain efficiency, process data for smarter decisions, and communicate system issues to help mitigate downtime."
Various industries use SCADA systems. Pipeline companies are some of the key SCADA users in the oil and gas industry.
"SCADA is about merging data from a large number of systems and subsystems and having that critical data in one location," said Adam Bainbridge, Product Manager – Automation with Eaton. "The first task of the SCADA system is to gather data from all sources of measurement and monitoring within the system – this can be leak detectors, flow monitors, tank monitoring systems and even IP (Internet protocol) cameras."
Not all SCADA systems are equal. Bainbridge pointed out to Rigzone that a "good SCADA system" features numerous communication drivers and different physical ports so that it can read data in various formats.
"The SCADA system is responsible for storing all of this data, enabling real-time monitoring and storage of historical data so that the historical production rates can easily be recalled and viewed," explained Bainbridge. "All of this data collection and storage provides one integrated view of the entire operation so that you can see the efficiency of the entire operation at a glance."
Bainbridge added that SCADA systems provide a means to customize displays, which are used to visualize the entire process.
"The last task of SCADA systems is remote monitoring and control," said Bainbridge. "SCADA systems have the capability to alert personnel via email or SMS text messages of alerts and enables remote monitoring of the system."
KEEP THIS SERIES GOING! This series relies on input from you, Rigzone's readers. If you have a simple, easily answerable oil and gas technical question, please send it to us for possible inclusion in a future installment of "A Newcomer's Guide to Oil and Gas." Email your submission to Rigzone Senior Editor Matthew Veazey at mveazey@rigzone.com.
Generated by readers, the comments included herein do not reflect the views and opinions of Rigzone. All comments are subject to editorial review. Off-topic, inappropriate or insulting comments will be removed.