A Newcomer's Guide to Oil and Gas: 'Airbnb' for Oil and Gas Futures
by Matthew V. Veazey
|
Rigzone Staff
|
Monday, March 26, 2018
Here's a concept that's likely unfamiliar to some newbies as well as industry veterans.
Rigzone's "Newcomer's Guide" series typically poses questions that someone new to the oil and gas industry might ask but that would be second-nature to industry veterans. In this installment of the series, we'll examine a concept that is new to people with varying levels of oil and gas experience: from recent graduates to those nearing retirement. Read on to learn more about this disruptive concept, which oil and gas – like other industries – is set to increasingly adopt in the coming years.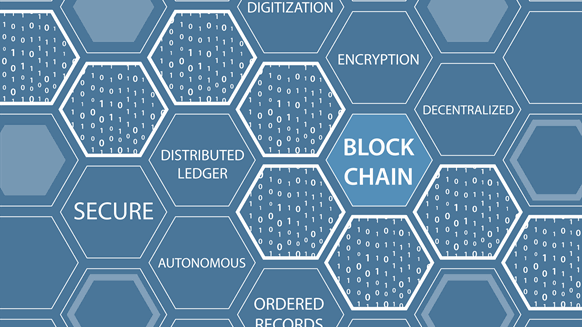 What Are Blockchains, and How Can They Be Applied in O&G?
According to the management consulting firm ScottMadden, blockchains are decentralized digital ledgers that use encryption and peer consensus to ensure data integrity and allow many people to access the ledger and transact on it. As a recent Rigzone article by contributor Bruce Gain states, the oil and gas industry is increasingly embracing blockchains. A Massachusetts Institute of Technology futurist quoted in Gain's article has likened blockchains to artificial intelligence in terms of their "potential scope and impact" within the next five years.
As an illustration, the shared databases could enable buyers and sellers of oil and gas futures contracts to record and trust transactions without the need for a "middleman" such as a bank or brokerage firm.
"Think of the IntercontinentalExchange (ICE) oil and gas futures without ICE or any intermediary," a ScottMadden, Inc. spokesperson told Rigzone. "For oil and gas, or any commodity, they could create a new way of making, recording and settling deals that does not require an intermediary, just like Airbnb lets you get a room without needing a hotel chain."
Given the newness of blockchains to many in the oil and gas industry, ScottMadden recently released a report that introduces the concept and outlines various existing and potential applications of it.
Generated by readers, the comments included herein do not reflect the views and opinions of Rigzone. All comments are subject to editorial review. Off-topic, inappropriate or insulting comments will be removed.