A 2019 Permian Output Surge May Impact Oil Prices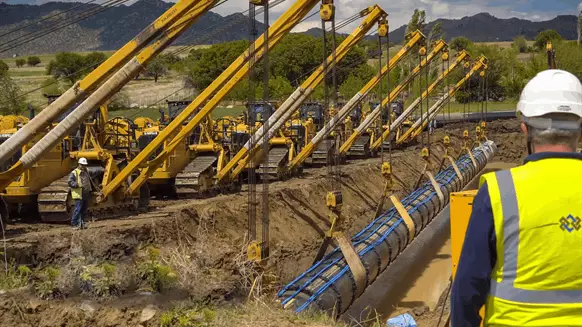 The question for the longer-term is whether or not OPEC producers will respond by trying to lower global oil prices.
Over the next eighteen months, pipeline capacity from the Permian is expected to increase by 1.5-2.0 mb/d, including increased delivery capacity to export terminals. This should have a number of effects, mostly positive for producers, but other constraints will mean that a sudden surge should not be expected. Higher prices for Permian crude and greater volumes will be the primary results, although an increase in flaring might bring new pressure to regulate 'wastage' of gas.
The EIA projects slower growth in production from the 4th quarter of 2019 to the fourth quarter of 2020 -- 0.99 mb/d versus 1.75 mb/d from 4th quarter 2018 to 4th quarter 2019. This could be partly due to lower capital spending by shale oil producers, but it still seems unusually low.
Although pipeline capacity theoretically comes online instantaneously--pipelines have to be filled, pressure ramped up, and some testing will mean it will take place over days or weeks—the supply change should not be that strong. Instead, supply now moving by rail and truck will be switched to pipeline, at least until production exceeds capacity again. So, the market impact won't be the same as, say, major oil fields in Libya going on- and offline suddenly.
There are also constraints on how quickly production can increase. The large and growing number of unproductive wells in the Permian suggests that new pipeline capacity, allowing for higher wellhead prices, will see a surge in well fracking/completions, depending on the availability of crews.
Historically, the number of wells fracked in a given month in the Permian has been as high as 668 (October 2014) versus a recent level of 530, and the rate has increased as much as 20-30/month, sometimes much higher. It seems unlikely that the number of fracked wells can increase by more than 50/month, but since the typical well adds about 600-700 b/d of gross output, the implication is that Permian output could grow by an additional 30 tb/d per month, or 360 tb/d by December 2020 versus the year earlier amount. This amount is probably incremental to existing projections.
U.S. oil prices are lower in theory because of the glut of very light shale oil in the Permian. This takes two forms: a discount on lighter oil compared to heavier oil and a discount on wellhead prices in the Permian because of higher delivery costs for some oil.
The price of West Texas Light (essentially shale oil) has been significantly discounted for several years now, due to the glut of oil in the Southwest where insufficient pipeline capacity means producers spend extra to ship a portion of their output by truck or rail. At present, light oil (above 40 degrees API) is $6/barrel cheaper than heavy oil (below 20 degrees API), whereas historically, heavy oil would be $5-10/barrel cheaper.
Better prices for Permian oil should add $10-15 billion to producers' revenues, which will in turn translate into possibly another 200 tb/d per year of production from higher investment. The most important question for the longer-term is whether or not OPEC producers will respond by trying to lower global oil prices.
Generated by readers, the comments included herein do not reflect the views and opinions of Rigzone. All comments are subject to editorial review. Off-topic, inappropriate or insulting comments will be removed.