$8B Petchems Project Slated for Gulf Coast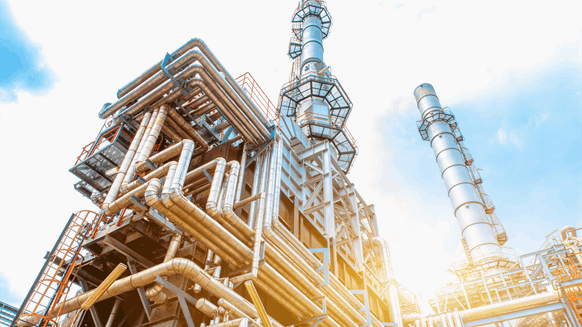 CP Chem and QP unveil plans for another world-scale facility, this time in the U.S.
During a White House ceremony Tuesday, officials with Chevron Phillips Chemical Co. (CP Chem) and Qatar Petroleum (QP) signed an agreement to jointly develop a petrochemical complex on the U.S. Gulf Coast estimated to cost $8 billion.
According to a written statement from CP Chem, the planned U.S. Gulf Coast II Petrochemical Project (USGC II) will comprise a 2,000-kiloton-per-annum (KTA) ethylene cracker and two 1,000-KTA high-density polyethylene units. The company did not specify the site's Gulf Coast location but noted that it will enjoy direct access to natural gas liquids from the Permian Basin.
CP Chem added that it would own a 51-percent interest in USGC II, with QP owning the remaining 49 percent. The project reportedly would create approximately 9,000 construction jobs and roughly 600 full-time positions during operations.
Tuesday's announcement marks the second recent major collaboration unveiled by CP Chem and QP. As Rigzone reported in late June, the companies are developing another world-scale project in Qatar's Ras Laffan Industrial City.
"Qatar Petroleum is already a terrific partner of Chevron Phillips Chemical on petrochemical plants in Qatar and we look forward to expanding our relationship in the United States as we jointly seek to develop a new petrochemical facility along the U.S. Gulf Coast," commented CP Chem President and CEO Mark Lashier. "Qatar Petroleum's financial strength, its commitment to safety as a core value and shared belief in our strategy to build facilities located close to competitive feedstocks make this an ideal relationship."
CP Chem stated that it would provide project management and oversight and operate and manage the Gulf Coast facility, adding that it expects to reach a final investment decision with QP by 2021. Should the companies proceed with the project, CP Chem anticipates full funding and the award of engineering, procurement and construction contracts and a targeted startup in 2024.
"We are very pleased to sign this agreement, which is the second of its kind in as many weeks, with our trusted partner, Chevron Phillips Chemical, to further cement the strong partnership between our two companies and to complement Qatar Petroleum's international portfolio in the United States, which is a core growth area for us as we believe it has great prospects and growth opportunities," remarked Saad Sherida Al-Kaabi, QP's president and CEO and Qatar's minister of state for energy affairs.
CP Chem noted that its global portfolio already includes three joint ventures with QP, including Qatar Chemical Co. Ltd., Qatar Chemical Co. II Ltd. and Ras Laffan Olefins Co.
Joining President Trump to witness the signing were Qatar Amir Sheikh Tamim bin Hamad Al Thani, Chevron Corp. Chairman and CEO Michael Wirth and Phillips 66 Chairman and CEO Greg Garland.
Generated by readers, the comments included herein do not reflect the views and opinions of Rigzone. All comments are subject to editorial review. Off-topic, inappropriate or insulting comments will be removed.