$5.7B Deepwater Project Wins Chevron Approval
|
Thursday, December 12, 2019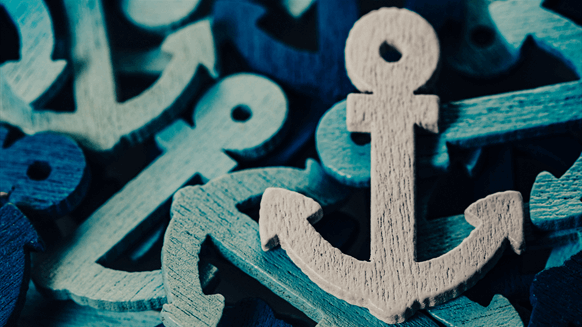 Total also announced the FEED for a separate Central GOM project.
Chevron Corp. reported Thursday that it has sanctioned the Anchor project in the U.S. Gulf of Mexico (GOM), adding that Anchor represents the industry's first deepwater high-pressure development to win a final investment decision (FID).
"This decision reinforces Chevron's commitment to the deepwater asset class," Jay Johnson, Chevron's executive vice president for Upstream, commented in a written statement emailed to Rigzone. "We expect to continue creating value for shareholders by delivering stand-alone development projects and sub-sea tie backs at a competitive cost."
Chevron noted that it will cost approximately $5.7 billion to develop the initial phase of the Anchor Field, which is located in the Green Canyon area approximately 140 miles (225 kilometers) offshore Louisiana at an approximately 5,000-foot (1,524-meter) water depth. The company stated that Stage 1 of the Anchor project will comprise a seven-well subsea development and a semi-submersible floating production unit (FPU).
According to Chevron, whose Chevron U.S.A., Inc. subsidiary will operate Anchor and owns a 62.86-percent working interest in the project, the field's total estimated potentially recoverable oil-equivalent resources exceed 440 million barrels. The planned production facility under Stage 1 will boast a daily design capacity of 75,000 barrels of crude oil and 28 million cubic feet of natural gas, added the company. Total E&P USA, Inc. owns the remaining 37.14-percent working interest in Anchor, which is projected to achieve first oil in 2024.
Steve Green, president of Chevron's North America Exploration and Production segment, stated the company has reduced development costs for new projects in the Gulf of Mexico by nearly one-third.
"We're doing this by standardizing equipment, utilizing fit-for-purpose surface facilities that require less capital and employing drill to fill strategies," Green pointed out. "At Anchor, we streamlined our front-end engineering and design phase and are utilizing more industry standards in our designs and equipment to lower costs while maintaining Operational Excellence."
Separately, Total stated that Anchor will be the first development to apply recently developed 20,000 pounds per square inch (psi) high-pressure technologies. Moreover, the firm stated that it holds interests with Chevron in other leases in the vicinity with exploration potential. It noted that any discoveries on those jointly owned leases could be tied back to the Anchor facilities at competitive costs.
Total also reported that it will develop another offshore Louisiana discovery – North Platte in four Garden Banks blocks – using 20,000-psi technology. The company on Thursday announced that front-end engineering design (FEED) has been launched for North Platte, located 171 miles (275 kilometers) offshore in approximately 4,265 (1,300 meters) of water.
The North Platte field development plan incorporates eight subsea wells and two subsea drilling bases connected via two production loops to a newbuild, lightweight FPU, stated Total, which operates North Platte and owns a 60-percent stake in the development. The company added that existing subsea networks will carry North Platte's oil production – expected to plateau at an average of 75,000 barrels per day. Equinor holds the remaining 40-percent working interest in the project.
"The FID for Anchor and the decision to launch FEED for North Platte are tangible examples of our strategy to increase our footprint in the deepwater Gulf of Mexico," remarked Arnaud Breuillac, Total's president for exploration and production. "The Anchor project benefits from reserves with upsides, allowing for a stand-alone development at a competitive cost."
Breuillac also observed that North Platte represents a milestone for Total: its return to the region as an operator.
"We're aiming for a final investment decision in 2021," he said regarding North Platte. "These two high-pressure 20,000-psi projects will help to unlock the potential of the Central Area of the Gulf of Mexico, where Total has a strong presence."
To contact the author, email mveazey@rigzone.com.
Generated by readers, the comments included herein do not reflect the views and opinions of Rigzone. All comments are subject to editorial review. Off-topic, inappropriate or insulting comments will be removed.