3D Printers Poised to Shrink Distance Between Wellsite, Spare Parts
by Matthew V. Veazey
|
Rigzone Staff
|
Monday, August 06, 2018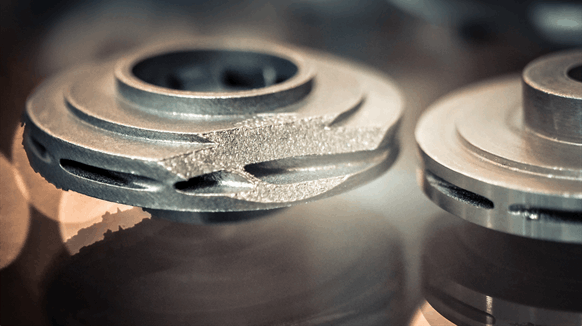 AdditiveNow is developing printing technology to make additive manufacturing more practical and affordable for oil and gas operations.
Imagine that you work on a remote offshore drilling rig or a far-flung well site on land. A vital metal part has broken and no spare is readily available. Getting a replacement can be costly both in terms of time and money.
That may no longer be the case less than a decade from now.
Additive manufacturing (AM), commonly known as "3D printing," should dramatically decrease the time and expense of sourcing a replacement part, according to an executive with AdditiveNow, a partnership between the Australia-based metal 3D printing firm Aurora Labs and the Advisian Digital consulting unit of WorleyParsons. The venture is developing printing technology that it contends will make AM much more practical and affordable for oil and gas operations.
"It's very early days for 3D printing being used offshore or even onshore in oil and gas," John Bolto, general manager of AdditiveNow, told Rigzone on the sidelines of the 2018 Offshore Technology Conference in May. "Our reason for getting into this business is to be first mover."
Currently, virtualizing spare parts for oil and gas applications is far from cost-effective, continued Bolto. "3D printers are expensive and slow, and the economics are difficult to make work unless it's a very high-added-value solution," he said, adding that that could soon begin to change.
Next year, Aurora Labs will put a new type of 3D printer onto the market that will produce objects approximately 10 times faster than existing technology, said Bolto. He contends the increase in speed will make the economics of 3D printing much more attractive. He explained that, with existing technology, the amortized cost of the printer and powder represent anywhere from 50 to 80 percent of a printed part's cost. The faster Aurora printer will cut the amortization cost to perhaps 10 percent, he said.
"That makes a big difference in the 'print/no-print' decision," continued Bolto. "You instantly change the economic paradigm from no-print to print."
In addition to faster printing technology, Bolto said the cost of powders that constitute parts – currently geared or a "very narrow range of applications" – should gradually decrease as the list of 3D printing applications grows and economies of scale start to predominate.
'Not a print bureau'
Besides targeting costs, 3D printing players such as AdditiveNow – at least in the short term – are determining which objects are printable, examining high-value-added business opportunities and staking their respective claims accordingly. In the case of oil and gas industry metal spares, Bolto observed that a key deciding factor is high life-cycle cost versus the cost of the part.
Moreover, Bolto said that a short-term trend in AM is examining business opportunities for high-added-value solutions – determining which objects are printable. Also, he predicted that such growth opportunities primarily will involve printing in metals such as nickel alloys, titanium and stainless steels. Initially, he anticipates the oil and gas industry's use of AM to fall within the domain of agile manufacturing: printing for a specific use case to address a client's unique problem. In fact, he said that there have been a small number of cases where 3D printed parts have already been deployed on offshore rigs.
"A couple have, but they've been reengineered and not re-certified," said Bolto. "AdditiveNow is a business that is, first of all, not a print bureau. It is an advisory design and print-to-qualify business. There is some agile manufacturing but no serial manufacturing. That's not our aim. It's designed to assist our customers."
Bolto predicted that, in the longer term, the 3D printing emphasis in the oil and gas industry will shift toward more serial manufacturing: producing the same object repeatedly and the opposite of agile manufacturing. Serial AM already is a reality in sectors such as aerospace and health care, he noted.
To be sure, 3D printed metal parts will need to be qualified and certified before they can be regularly used at oil and gas facilities. Last December Aurora Labs signed an agreement with DNV GL designed to help facilitate the rapid certification of 3D printed parts in the oil and gas and marine markets. Bolto pointed out that getting the qualification and certification mechanisms in place will support the adoption of industry AM standards – and the oil and gas industry's willingness to embrace AM. Ultimately, 3D printers could become commonplace on individual rigs or at regional hubs to serve a cluster of well sites, he predicted.
"To change a standard takes anywhere up to two years," said Bolto, who envisions regular use of AM in the oil and gas industry within the next decade. "We don't want to circumvent that process, but we'll be ready when the standards catch up."
Generated by readers, the comments included herein do not reflect the views and opinions of Rigzone. All comments are subject to editorial review. Off-topic, inappropriate or insulting comments will be removed.