$3.7B Gas Pipeline Would Combat Permian Flaring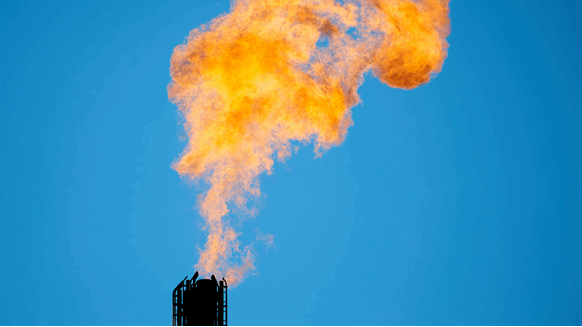 The Permian Global Access Pipeline would extend from the Waha gas hub in Pecos County, Texas, to Gillis, La.
Tellurian Inc. reported Monday that it is holding a binding open season to secure prospective shippers for its proposed Permian Global Access Pipeline (PGAP), an approximately $3.7 billion conduit that would deliver Permian natural gas to Southwest Louisiana.
The proposed 42-inch diameter interstate natural gas pipeline would originate at the Waha Hub in Pecos County, Texas, and terminate at Gillis, La., which is located north of Lake Charles – where Tellurian has proposed building its $15.2-billion Driftwood LNG export facility. Tellurian noted that the 625-mile-long pipeline would be able to transport at least 2 billion cubic feet of gas per day. The company added that construction could start as soon as 2021 and that the pipeline could begin service as early as 2023.
"Permian producers have recently paid $9.00 per mmBtu (million British thermal units) to move their natural gas away from the wellhead, reflecting the acute need for infrastructure development in the basin," Tellurian President and CEO Meg Gentle said in a written statement. "By contrast, Southwest Louisiana is a market expected to grow 300 percent in the next five years. The Permian Global Access Pipeline is critical infrastructure that will interconnect stranded Permian gas production with growing markets, reduce flaring and provide a valuable cleaner fuel to reduce urban pollution and carbon globally."
In early Dec. 2018, the energy research and business intelligence firm Rystad Energy reported that the "persistent rise" in Permian production coupled with "severe takeaway challenges" caused gas flaring to hit an estimated average of 407 million cubic feet per day (MMcfd) during the third quarter of 2018. At the time, Rystad called that figure an "all-time high" but predicted that Permian flaring would likely hit "at least 600 MMcfd" by the middle of this year – assuming a West Texas Intermediate crude oil price of $60 per barrel.
Tellurian stated that the PGAP open season runs from noon Central time on April 8, 2019, to 4 p.m. Central on May 24, 2019.
Generated by readers, the comments included herein do not reflect the views and opinions of Rigzone. All comments are subject to editorial review. Off-topic, inappropriate or insulting comments will be removed.