$2B Baytown Project Augments ExxonMobil's Gulf Plan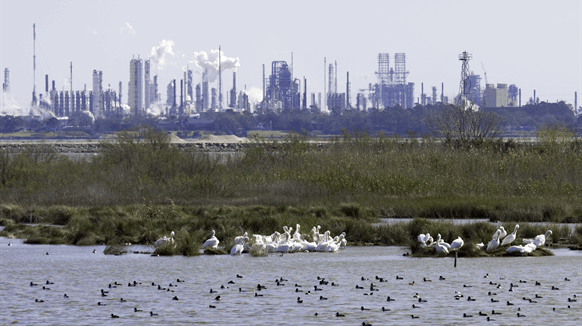 ExxonMobil expands its Growing the Gulf initiative.
Exxon Mobil Corp. reported Thursday that it will proceed with a $2 billion expansion project at its chemical plant in Baytown, Texas.
According to the supermajor, the project is an add-on to its $20-billion-plus "Growing the Gulf" series of projects to build and expand manufacturing facilities along the U.S. Gulf Coast.
"Our Baytown chemical expansion will put us in a solid position to maximize the value of increased Permian Basin production and will deliver higher-demand, higher-value products produced at our Gulf Coast refining and chemical facilities," ExxonMobil Chairman and CEO Darren W. Woods said in written statement emailed to Rigzone.
The project calls for the addition of a new, approximately 400,000-ton-per-year Vistamaxx performance polymer unit, ExxonMobil stated. The company added that expansion – slated to start up in 2022 – will enable it to enter the linear alpha olefins market by way of a new linear alpha olefins unit with a production capacity of roughly 350,000 tons per year.
"Global demand for chemicals is expected to be greater than energy demand growth and GDP growth over the next 20 years," said Woods.
Through Growing the Gulf, ExxonMobil last year began production at its new ethane cracker at Baytown. The 1.5-million-ton-per-year cracker provides ethylene feedstock to the company's nearby Mont Belvieu plastics plant.
In its announcement Thursday, ExxonMobil stated that the latest Baytown project should create approximately 2,000 construction jobs.
Generated by readers, the comments included herein do not reflect the views and opinions of Rigzone. All comments are subject to editorial review. Off-topic, inappropriate or insulting comments will be removed.