$245MM in Rig Contracts Go to Valaris
|
Tuesday, October 01, 2019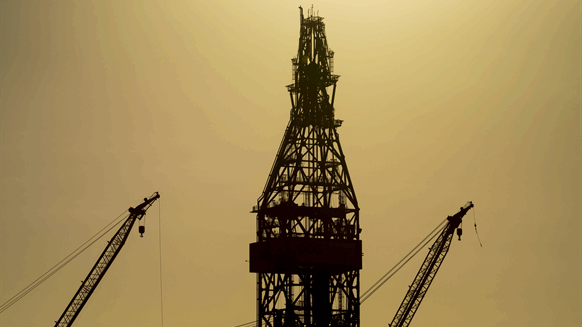 Valaris has won new contracts and contract extensions for three drillships, one semisubmersible and three jack-ups.
Valaris plc reported Tuesday that it has won new contracts and contract extensions with an associated revenue backlog of approximately $245 million.
In a written statement emailed to Rigzone, the UK-based drilling contractor reported that it won an approximately 180-day extension – from March 2020 to September 2020 – for the Valaris DS-16 (Resolute) drillship contract with Fieldwood Energy in the U.S. Gulf of Mexico. The extension period, which stems from the exercise of a 90-day option, will begin following the end of the contract term upon the completion of the well in progress, Valaris stated.
Valaris also stated that two other drillships have been contracted. By exercising three one-well options, Burullus extended its contract for the Valaris DS-7 offshore Egypt by approximately 165 days from October 2019 to mid-March 2020, noted the drilling contractor. In addition, the firm stated that Amni has secured the Valaris DS-4 for a one-well contract offshore Ghana. Valaris expects the Amni contract to run for an estimated 50 days starting in early March 2020.
Besides the above drillships, other units in Valaris' fleet that have been contracted include:
Woodside Energy has extended its offshore Australia contract for the Valaris DPS-1 semisubmersible by seven wells for an estimated 420 days, from July 2020 to September 2021.
Equinor has extended its contract for the Valaris JU-291 (Stavanger) contract offshore Norway by two wells. Valaris stated the extension period will run for an estimated 208 days from January 2020 to August 2020.
Neptune Energy has contracted the Valaris JU-248 (Gorilla) jack-up for four North Sea wells. The estimated duration of the contract – set to commence in the third quarter of 2020 – is 492 days, Valaris noted. In addition, the drilling contractor reported that a previously disclosed Premier Oil contract in the North Sea has been transferred to Valaris JU-248 from the jack-up Valaris JU-121.
Mubadala Petroleum has extended by two months – from January 2020 to March 2020 – its offshore Thailand contract for the Valaris JU-115 jack-up.
To contact the author, email mveazey@rigzone.com.
Generated by readers, the comments included herein do not reflect the views and opinions of Rigzone. All comments are subject to editorial review. Off-topic, inappropriate or insulting comments will be removed.