$2.1B Deal Lets Murphy Focus on One Hemisphere
|
Thursday, March 21, 2019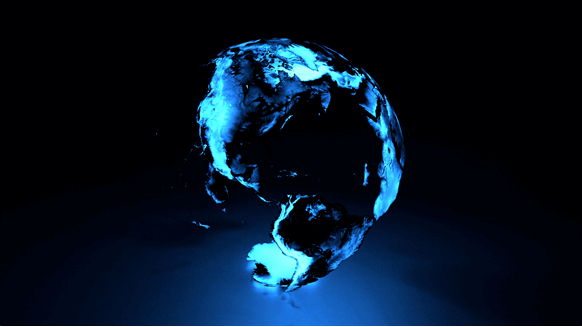 Murphy Oil will sell its main Malaysia subsidiaries to PTTEP.
Murphy Oil Corp. plans to divest its two primary Malaysian subsidiaries to a unit of PTT Exploration and Production Public Co. Ltd. (PTTEP) in a US$2.127 billion all-cash transaction, the El Dorado, Ark.-based firm reported Thursday.
According to Murphy, selling its Murphy Sabah Oil Co., Ltd. and Murphy Sarawak Oil Co., Ltd. units to PTTEP will enable the company to make a "strategic exit from Malaysia" and focus on assets in the Western Hemisphere. The transaction, with an effective economic valuation date of Jan. 1, 2019, is subject to regulatory approvals and other factors but should occur by the end of the second quarter of this year, the company said in a written statement.
"After 20 years of successful operations in Malaysia, I am pleased to announced this all-cash transaction benefiting our shareholders by fully monetizing our proved and probable reserves," said Robert W. Jenkins, Murphy's president and CEO.
As of year-end 2018, 129 million barrels of oil equivalent (Mmboe) – or 16 percent – of Murphy's 816 Mmboe of 1P proved reserves were attributable to Malaysia, the company stated. In addition, Murphy noted that 70 Mmboe of the 129 Mmboe of proved Malaysia reserves are characterized as proved undeveloped. The company also noted that the proved reserves comprise:
468 billion cubic feet of natural gas
51 million barrels of liquids
Murphy stated that its total net production for the properties to be divested amounted to more than 48,000 barrels of oil equivalent per day in 2018. Sixty-two percent of that total consisted of liquids production, the company added.
"The tactical repositioning of Murphy allows us to simplify our business and focus on our core assets in the Western Hemisphere," said Jenkins. "The transaction will provide us with greater financial flexibility and allow us to continue returning cash to our shareholders through share repurchases."
Murphy reported that it expects to "repatriate essentially all of the cash proceeds to the United States." It stated that it expects to allocate sale proceeds to advance strategic priorities, including a $500 million share repurchase program recently approved by the company's board and a plan to pay down approximately $750 million in debt. In addition, the company revealed that it plans to keep pursuing an "oil-weighted strategy" targeted toward U.S. onshore and deepwater opportunities – including acquisitions and projects.
Murphy noted that it believes it can generate more than $1.2 billion of free cash flow – following the Malaysia divestiture, $500 million share repurchases and $750 million debt reduction and before dividend payments from 2019 to 2023 – based on a flat $55-per-barrel West Texas Intermediate price. Moreover, the company is assuming that it can generate an approximately eight-percent compound annual growth rate during the same period from its three core-producing assets in onshore U.S., onshore Canada and offshore North America.
"Our strategy of delivering moderate production growth over the next few years while generating free cash flow above our planned dividend levels continues when applying conservative oil prices even following risk-free monetization of our Malaysia assets," stated Jenkins. "We will continue with our plans of investing in our high margin, oil-weighted Western Hemisphere opportunities, especially the Eagle Ford Shale and the Gulf of Mexico while maintaining our focused low-cost exploration program."
Although Murphy will exit Malaysia with the PTTEP deal, the company's holdings outside of that country do extend beyond North America. The company's website highlights assets in South America, Southeast Asia and Australia.
Generated by readers, the comments included herein do not reflect the views and opinions of Rigzone. All comments are subject to editorial review. Off-topic, inappropriate or insulting comments will be removed.