2019 Oil and Gas Exploration Off to Flying Start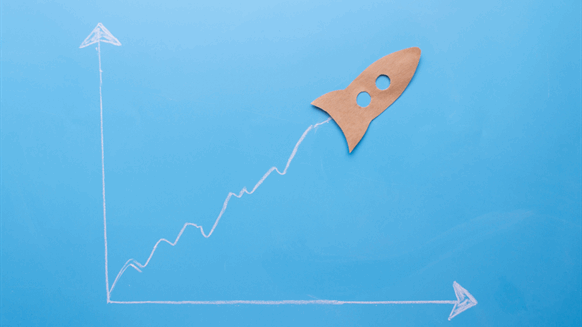 Oil and gas exploration is off to a flying start in 2019, according to Rystad Energy.
Oil and gas exploration is off to a flying start in 2019, according to independent energy research and business intelligence company Rystad Energy.
Global discoveries of conventional resources in the first quarter reached 3.2 billion barrels of oil equivalent (boe), Rystad revealed Monday in a statement sent to Rigzone. Most of the gains were recorded in February, which saw 2.2 billion barrels of discovered resources, Rystad highlighted.
Majors reported more than 2.4 billion boe of the discovered resources for the quarter, Rystad outlined in the statement. ExxonMobil was the most successful, with three offshore discoveries accounting for 38 percent of total discovered volumes.
"If the rest of 2019 continues at a similar pace, this year will be on track to exceed last year's discovered resources by 30 percent," Rystad Upstream Analyst Taiyab Zain Shariff said in the company statement.
The total volume of global conventional discoveries in 2018 was 9.1 billion boe, according to Rystad. Total global conventional discoveries were 10.3 billion boe in 2017 and 8.4 billion boe in 2016.
No Signs of Slowing Down
In the statement, Rystad said the push for "substantial" new discoveries shows no signs of slowing down, with another 35 "high impact" exploration wells expected to be drilled this year, both onshore and offshore.
Rystad highlighted that three such wells are already underway; the Shell-operated Peroba well off Brazil - with pre-drill prospective resource estimates of 5.3 billion boe, Eni's Kekra well in Pakistani waters -with pre-drill prospective resource estimates of 1.5 billion boe and the Total-operated Etzil well off Mexico -with pre-drill prospective resource estimates of 2.7 billion boe.
"If these wells prove successful, 2019's interim discovered resources will be the largest since the downturn in 2014," Shariff stated.
Earlier this year, Rystad said improved market conditions and lower well costs had led exploration and production players to "ramp up" their 2019 exploration activities in all parts of the world.
"Renewed optimism in exploration activities is anticipated in 2019, with operators from various segments aiming for multiple high-impact campaigns – both onshore and offshore – in essentially all corners of the world," Rystad Energy Senior Analyst, Rohit Patel, said in a company statement back in February.
"These include wells targeting large prospects, play openers, wells in frontier and emerging basins and operator communicated high impact wells," Patel added.
Rystad is headquartered in Oslo and has locations in Houston, Singapore, London, New York, Sydney, Moscow, Stavanger, Rio de Janeiro, Tokyo, Dubai and Bangalore. The company traces its roots back to 2004.
Generated by readers, the comments included herein do not reflect the views and opinions of Rigzone. All comments are subject to editorial review. Off-topic, inappropriate or insulting comments will be removed.