2019 Downstream Trends: A Preview
|
Wednesday, January 02, 2019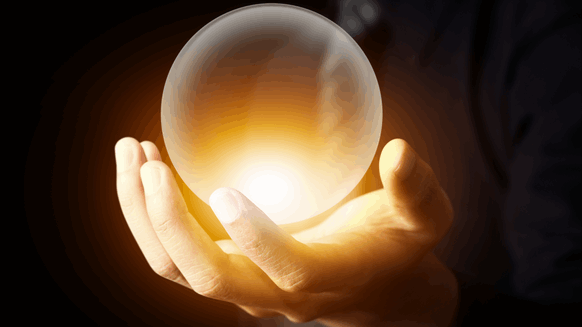 Downstream industry leaders predict hot topics for 2019.
From integrating new workforce training approaches to further reducing their environmental footprint, downstream companies should have a full agenda for 2019. Keep reading to find out what several pros with ties to the downstream expect to see this year in terms of leading industry trends.
Spotlighting Automation Weaknesses
John Fryer, Senior Director of Industry Solutions, Stratus Technologies
Digital transformation is a phrase that is being used alongside Industrial Internet of Things (IIoT) and it will be a key theme in 2019. Many pilot projects are bringing to light weaknesses across downstream automation infrastructure, whether it is through age, lack of capacity (bandwidth and compute) or gaps in skillsets.
Digital transformation initiatives prepare organizations for success with IIoT by making sure that they have the right combination of technology (networking, edge computing, cloud, security) and skills (management, operational technology, information technology, data scientists, security expertise) to be successful. With complex processes and the often large and remote footprint of many downstream operations, there are many complex considerations that can only be solved by cross-functional cooperation, so creating these effective teams that can develop the simplest possible solution will also be a focus in 2019.
Tighter Environmental Management
Duane Dickson, Vice Chairman and U.S. Oil, Gas and Chemicals Leader, Deloitte
In China, curbing energy consumption, improving efficiency and setting up more environmentally friendly industries and factories have become key requirements not only when approving new projects, but for existing companies, too. Provincial governments will investigate refineries and those flouting the guidelines will be given some time to rectify their shortcomings. Those who still fail to meet the guidelines will face fines, suspensions, forced shutdowns and/or legal actions.
Refiners will continue to implement strategies to help cost-effectively manage tighter environmental and product quality regulations, such as minimizing equipment fouling to improve energy efficiency for reduced emissions and operating costs; enhancing reliability to extend run lengths and minimize the impacts of equipment shutdowns; and improving contaminant removal to decrease environmental footprint, better meet product specifications and improve downstream unit operations.
Some companies have instituted initiatives toward improving carbon efficiency, like reducing the carbon intensity of operations, a zero-routine flaring and venting policy.
Supermajors will continue to invest in low-carbon technologies like renewables and carbon capture, use and storage.
More Cyber Training
Teri Mendelovitz, Global Energy and Utilities Lead, North Highland
Our clients are focusing on new ways of working, aligned with their digital transformation. In addition, we expected increased focus in 2019 on Internet of Things (IoT) and robotic process automation (RPA) as many clients are dabbling in both currently. Cyber-security will remain a big focus as a result of recent refinery breaches, and we're seeing downstream clients ramp up training their own employees in cyber because there's a lack of available resources in the market. We see our clients sending their people to offsite programs such as SANS (a cyber-security training provider) to attend targeted training events.
An LNG Storyline
Charlie Riedl, Vice President of Natural Gas Supply Association and Executive Director of Center for LNG
2019 will be a major year for U.S. LNG with projects coming online doubling export capacity. The "second wave" of projects seeking final investment decision for the 2012-2023 period will be a storyline to follow in 2019 as the global market continues to grow. As International Maritime Organization (IMO) 2020 (low-sulfur marine fuels) regulations continue to grow nearer, more and more attention will be focused on LNG's role in the maritime space reducing emissions and other pollutants.
1
2
View Full Article
Generated by readers, the comments included herein do not reflect the views and opinions of Rigzone. All comments are subject to editorial review. Off-topic, inappropriate or insulting comments will be removed.