2018 Downstream Trends: A Look Back
|
Monday, December 31, 2018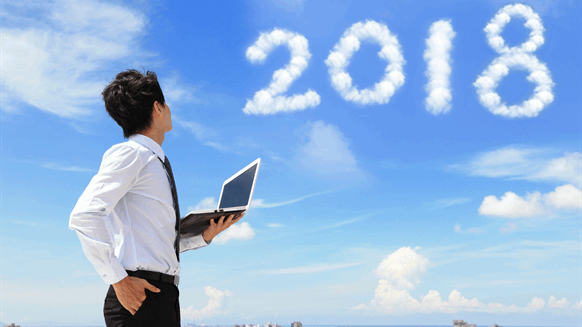 Downstream industry leaders review 2018 on several fronts
2018 was an eventful year in the downstream oil and gas industry. Below is a recap of downstream developments on several fronts from the past 12 months, provided by individuals with leadership roles across the industry.
US Environmental Protection Agency (EPA) Fuel Policy
Frank Macchiarola, Vice President of Downstream and Industry Operations, American Petroleum Institute (API)
In 2018, the oil and gas industry succeeded in its opposition to the reallocation of small refinery exempted volumes as well as preventing negative legislative proposals, such as the E15 waiver legislation from progressing in the Senate. The industry also worked to successfully defeat fuel-related proposals in over six states.
The oil and gas industry successfully sought reconsideration of amendments to EPA's Risk Management Plan (RMP) rule finalized at the end of the Obama administration. The industry demonstrated that the rule would not have improved overall facility safety and would not have reduced the number of accidental releases. The current EPA issued a revised proposed and improved rule, and a final "reconsidered" rule is expected in early 2019.
During hurricane emergencies, the oil and gas industry helped secure federal fuel waivers as well as necessary fuel waivers at the state level when needed to continue to ensure the delivery of fuel supply for consumers. Additionally, the industry influenced amendments to fuel waiver and price gouging statutes in multiple states.
LNG Records
Charlie Riedl, Vice President of Natural Gas Supply Association and Executive Director of Center for LNG
2018 was another great year of records for the U.S. LNG sector with more than 250 cargoes exported to over 25 countries, including new countries such as Greece, Israel, Colombia and Panama. Cove Point joined Sabine Pass to become the second LNG export facility in the Lower 48 and first on the East Coast. Cheniere's additional trains have been coming online, sending more gas out in Louisiana is another sign showing the U.S. natural gas is attractive on the global market.
Industrial Internet of Things (IIoT)
John Fryer, Senior Director of Industry Solutions, Stratus Technologies
After years of talking about IIoT, we are finally starting to see projects move from the pilot stage to widespread deployment as both business cases and technology solutions become proven. A case in point is Chevron's move to predict maintenance problems in all its refineries with the addition of sensors and the use of cloud-based analytics. We are seeing predictive maintenance as the first business case to emerge in IIoT deployment for downstream oil and gas, but additional applications are sure to follow. There are now quite a few IIoT projects in various stages of planning, from pilot phases to scale out for full production. The last year also brought with it the realization that a combination of aging assets, skills gaps (from both a retirement and a technology innovation perspective), and the continuing rapid evolution of IIoT with edge, cloud and data analytics represent challenges across organizations and require an increasing priority.
Petchems Stability
Dorothee Arns, Executive Director Petrochemicals & Plastics Additives, Cefic (European Chemical Industry Association)
In total, 2018 was another good year for petrochemicals. Despite the oil price fluctuations observed in the recent months overall conditions for European petrochemical producers have remained stable, based on renewed growth and solid demand in the region. Additionally, for the first time since many years Europe has seen several capital-investment announcements in petrochemicals. Most projects announced address company-specific balance adjustments within their integrated value chains and are actually linked to non-crude raw materials (ethane, propane). In any case this is good news and a strong statement for Europe.
Workforce Reskilling
Teri Mendelovitz, Global Energy and Utilities Lead, North Highland
We're seeing clients really focusing in on reskilling, where that hadn't previously been a priority. Almost everyone has a digital transformation in process, some for many years, and they seem to now be understanding the challenges of what digital is and the importance to the culture of getting their organization to support it. As a result, many have departmental or business unit-led digital programs focused on areas including data lakes, capital projects, operational SCADA data, etc. We've been speaking to our clients about digital bootcamps to help get their people indoctrinated in the world of digital. An important component is the time spent on educating leaders on what digital means and what it will do for the company – many of our clients' digital leaders tell us they spend 50 percent or more of their time educating their top leaders.
Sustainability
Duane Dickson, Vice Chairman and U.S. Oil, Gas and Chemicals Leader, Deloitte
Companies in the downstream oil and gas industry are instituting processes, systems and best practices to increase the sustainability of their daily operations. For example:
Investing in environmental improvements, reducing oxides of nitrogen (NOx) and volatile organic compound (VOC) emissions and achieving double-digit improvements in energy efficiency
Using groundwater treatment plants (TAF) to provide consistent volumes of water for industrial use
More abundant use of natural gas as a power source for industrial operations
Some companies have even joined consortiums spanning across industries which tackle the issue of sustainability in a more comprehensive manner – for example a recycling partnership to create a sustainable future through recycling.
A few companies have made "decarbonization," including investing in renewable energy businesses and producing low-carbon products, as a key long-term strategic mandate.
At the national level, especially in countries like China, the government has been proactive in shutting down excess, unproductive refining capacities, thereby reducing the environmental burden. In 2018, in China, export and import controls have been eased. The Chinese government has strengthened its environmental and tax regulations and is using them to weed out inefficiencies in the sector and remove excess capacity.
Generated by readers, the comments included herein do not reflect the views and opinions of Rigzone. All comments are subject to editorial review. Off-topic, inappropriate or insulting comments will be removed.