$200MM Payment Ends Valaris Dispute with Samsung Heavy
|
Tuesday, December 31, 2019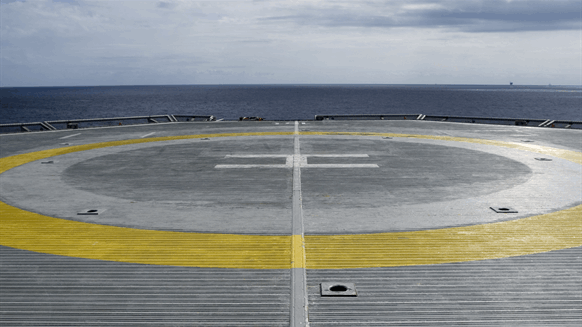 Valaris states the payment concludes a drillship dispute tied to a 2007 Pride International contract with SHI.
Valaris plc reported Monday that it has received a $200 million cash payment upon the conclusion of arbitration proceedings against Samsung Heavy Industries (SHI).
In a written statement, Valaris noted the payment stems from arbitration proceedings it brought against SHI tied to losses incurred from a drilling services agreement with Petrobras for the Valaris DS-5 drillship. An arbitration tribunal had awarded Valaris $180 million in damages as well as the right to claim interest and costs, U.K.-based Valaris added. It also stated the English High Court denied Valaris and SHI's requests to review the $180 million award, leading to the parties' deal for SHI to pay Valaris $200 million in cash.
In a Nov. 22, 2019 statement on its website, SHI notes the issue stems from a 2007 contract that it had made to build the DS-5 drillship for a unit of Pride International Inc. (now part of Valaris) premised on Pride winning a contract to charter DS-5 to a Petrobras subsidiary. SHI stated an investigation revealed that a portion of commission payments for the transaction were improperly provided to Petrobras officials.
On Monday Valaris stated that its $200 million cash payment from SHI, "along with the previously disclosed settlement and normalization of its business relationship with Petrobras, concludes the Company's dispute surrounding the DS-5 drillship."
Valaris President and CEO Tom Burke commented that the cash payment "immediately bolsters" his company's financial position.
"We also won new contracts and extensions to our rig fleet over the past month that have added approximately $100 million of contracted revenue backlog and will benefit our future operating cash flows," stated Burke.
According to Valaris, the roughly $100 million in new contracts and contract extensions it has received since Nov. 25 – when it reported a 21-well contract from Exxon Mobil Corp. and other awards – include:
A one-year contract extension for the Valaris DS-10 drillship with Shell offshore Nigeria from March 2020 to March 2021
An estimated 30-day contract extension from late-February 2020 to late-March 2020 from Chevron for the Valaris JU-107 jack-up offshore Australia
A two-well contract for Valaris JU-107 offshore Australia from Jadestone Energy for an estimated 115 days from June to September 2020
An estimated 45-day, three-well contract from Ithaca Energy for the Valaris JU-101 jack-up in the North Sea set to commence in March 2020
An estimated 40-day, one-well contract from Walter Oil & Gas for the Valaris JU-75 jack-up in the U.S. Gulf of Mexico that commenced in late-December 2019.
On another front, Valaris stated that as of Dec. 31, 2019, it expects to have achieved approximately $135 million of costs savings on an annual run rate basis compared to levels prior to this year's merger between Ensco plc and Rowan Companies plc. (The combined company, Ensco Rowan plc, later changed its name to Valaris.)
Valaris contends that procurement and supply chain improvements, process and compensation standardization and other factors should generate approximately $235 million in annual run rate operating cost savings by the end of 2020. The cost savings figure should exceed $265 million by the end of the second quarter of 2021, the firm added.
"These cost reductions are expected to lower both contract drilling and general and administrative expense on an ongoing basis, providing a sustainable benefit to operating cash flow going forward," Valaris stated.
To contact the author, email mveazey@rigzone.com.
Generated by readers, the comments included herein do not reflect the views and opinions of Rigzone. All comments are subject to editorial review. Off-topic, inappropriate or insulting comments will be removed.