$200B+ Could Be Invested in US Petchems
by Matthew V. Veazey
|
Rigzone Staff
|
Thursday, March 28, 2019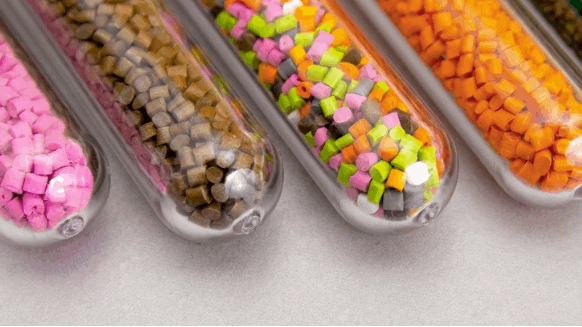 Investment amount projected for 15-year period.
During the 15-year span from 2010 to 2025, the U.S. petrochemicals industry is on track to invest more than $200 billion in hundreds of projects, according to Wood Mackenzie.
"Since 2010, we have seen over 300 planned chemical projects linked to shale gas, which some argue will generate almost 500,000 temporary and permanent jobs," Steve Zinger, Wood Mackenzie Chemicals senior vice president, said earlier this week at the American Fuel and Petrochemicals Manufacturers (AFPM) 2019 International Petrochemical Conference.
"In capital expenditure terms, this equates to over $200 billion – signaling a huge increase in optimism within the industry," Zinger continued. "Most of these chemical investments have utilized gas-based chemistries and feedstocks, such as methane, propane and butane."
A Wood Mackenzie spokesperson confirmed to Rigzone that the $200 billion-plus figure represents completed and announced projects in the United States since 2010. Not all of the projects have reached final investment decision – a good milestone that it will proceed to construction – but most are targeted to reach completion before 2025, the spokesperson explained.
Wood Mackenzie Chemicals projects that most of the U.S. investments will export to Latin America, Europe, Africa and eventually into China.
"Initially, most of the U.S. volumes were planned to end up in China, as the country accounts for higher than 30 percent consumption of global polyethylene," Zinger told the AFPM audience. "However, due to the tariffs put in place during 2018's China-U.S. trade war, U.S. producers are expediting their search for higher netbacks and increasingly moving the new resin supply into domestic markets, Europe, Latin America and Africa."
Wood Mackenzie also noted that its Chemicals consulting practice highlighted a theme popular at the AFPM event: refineries moving into the petrochemical space. Recent research from the firm anticipates that several mega crude-to-chemicals projects in China will drive a "new wave of refining capacity" in that country.
"On top of the Hengli and Zhejiang PC projects, at least three other proposed mega-refinery and chemical projects are being planned in the seven designated chemical bases in China by private companies," said Zinger. "In contrast, refinery capacity additions by Sinopec and Petrochina are slowing down."
Wood Mackenzie Chemicals also projects that petrochemical feedstocks, which made up 13 percent of oil demand last year, should approach 20 percent by 2035.
"With the likely longer-term trend of declining oil demand into the all-important transportation sector, energy companies have re-evaluated their chemicals strategies," said Zinger. "Companies like Shell, Total and BP had previously divested many of their specialty downstream chemical assets in order to focus more on their energy business and just a few core chemicals. Now, we're seeing these and other significant oil players aggressively expand their current chemicals portfolio, form alliances with chemical companies or step into the chemicals space for the first time."
Generated by readers, the comments included herein do not reflect the views and opinions of Rigzone. All comments are subject to editorial review. Off-topic, inappropriate or insulting comments will be removed.
MORE FROM THIS AUTHOR
Matthew V. Veazey
Senior Editor | Rigzone