1 MMbpd Pipeline to Link Permian to Deepwater Ports
by Matthew V. Veazey
|
Rigzone Staff
|
Thursday, October 18, 2018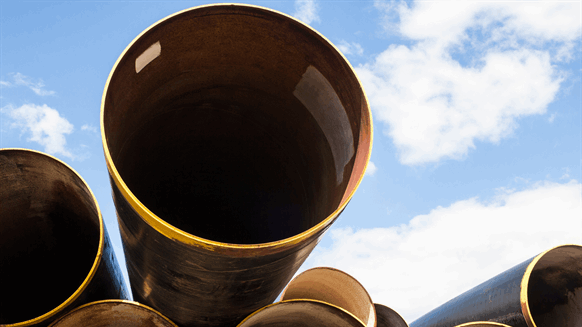 JupiterMLP is building a 670-mile oil pipeline linking the Permian to Texas' three deepwater ports.
JupiterMLP, LLC anticipates a November open season for capacity on the 1 million barrel per day (MMbpd) crude oil pipeline it plans to build from the Permian Basin to Brownsville, Texas, the privately held midstream company announced Wednesday afternoon.
Jupiter made the announcement after securing a funding commitment from Charon Systems Advisors that it reported is sufficient to build the approximately 670-mile pipeline, which it expects to become operational in Third Quarter 2020.
"With the backing by Charon and the firm commitments that Jupiter has already secured on the Jupiter Pipeline, we will be holding an open season for the remaining capacity in November," Albert Johnson, president of Jupiter Pipeline LLC, said in a written statement.
"We are excited about our investment in Jupiter pipeline along with Jupiter management and our investment partners," noted Adrayll Askew, partner of Charon. "We are fully committed to Jupiter's long-term global strategy that focuses on the integration of the midstream supply chain and distribution of Permian crude oil to the world."
According to Jupiter, the pipeline's Permian Basin origination points will be located near Midland, Pecos and Crane, Texas, and its offtake points will be near Three Rivers, Texas. The company added that it has completed engineering, design and right-of-way planning for the pipeline, which will directly link to Kinder Morgan's Double Eagle and Crude & Condensate pipeline systems. As designed, the pipeline will be the only such conduit out of the Permian that can access Texas' three deepwater ports – in Houston, Corpus Christi and Brownsville – and will enjoy direct access to a fully capable very large crude carrier (VLCC) facility, Jupiter added.
In May, Jupiter announced that it had received all initial governmental and regulatory permits to load and unload vessels of up to 65,000 deadweight tons or Panamax-sized vessels at its Jupiter Export Terminal. The company is building the crude upgrading, processing and export terminal on a 270-acre site at the Port of Brownsville.
Jupiter has already secured permits to construct more than 2.8 million barrels of storage in Brownsville and has additional permits on file to boost its storage capacity to more than 6 million barrels, the company stated Wednesday. In addition, it reported that it is in the final stages of securing a permit to construct a 170,000-barrels per day processing facility to convert light crude into on-spec gasoline and ultralow sulphur diesel.
"From our first purchase crude oil business and Jupiter Transport trucking company, to construction of the Jupiter pipeline, its connections in the Permian and the ability to load VLCCs offshore near Brownsville, we are executing on our long-term, global strategy of connecting the 'Wellhead to the World,'" said Jupiter CEO Tom Ramsey.
Generated by readers, the comments included herein do not reflect the views and opinions of Rigzone. All comments are subject to editorial review. Off-topic, inappropriate or insulting comments will be removed.