$15B Texas LNG Project Wins DOE Authorization
|
Wednesday, February 12, 2020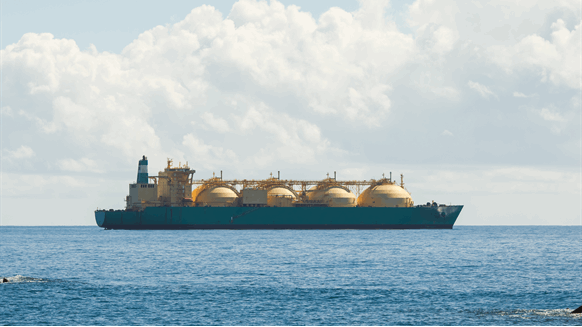 NextDecade's Rio Grande facility will be able to export LNG to FTA and non-FTA countries.
The U.S. Department of Energy (DOE) has issued an order authorizing NextDecade Corp. to export liquefied natural gas (LNG) from its Rio Grande LNG facility in Brownsville, Texas, to non-free trade agreement (non-FTA) countries, NextDecade reported Monday.
Gaining authorization to export LNG to countries that do not have free trade deals with the United States marks the latest regulatory milestone for NextDecade, which last November won a key approval from the Federal Energy Regulatory Commission (FERC). The FERC order allows NextDecade to site, construct and operate Rio Grande LNG and the associated Rio Bravo Pipeline.
"We greatly appreciate the Energy Department's diligent review of our Rio Grande LNG project, as well as Secretary Brouillette's continued support for the export of abundant and reliable U.S. energy to our partners and allies," NextDecade Chairman and CEO Matt Schatzman commented. "This is another significant milestone for our Rio Grande LNG project, which will play a crucial role in linking natural gas from the Permian Basin and Eagle Ford Shale to the global LNG market, providing countries around the world access to cleaner energy."
The Rio Grande LNG export facility would boast a liquefaction capacity of 27 million tons per annum (mtpa). It would receive up to 4.5 billion cubic feet (Bcf) per day of natural gas from the Agua Dulce area via the Rio Bravo Pipeline. With the ability to export to FTA and non-FTA countries, the Rio Grande complex is authorized by DOE to export 3.61 Bcf per day of natural gas as LNG.
"If built to capacity, the Rio Grande LNG project, including the connected Rio Bravo pipeline, is expected to create over 5,000 jobs during peak construction and represents infrastructure investment in excess of $15 billion," the DOE noted in a written statement upon issuing the order authorizing export to non-FTA countries.
NextDecade's Rio Grande LNG website states the company expects to make a final investment decision on the project this quarter. The facility could commence commercial operations in 2023.
To contact the author, email mveazey@rigzone.com.
Generated by readers, the comments included herein do not reflect the views and opinions of Rigzone. All comments are subject to editorial review. Off-topic, inappropriate or insulting comments will be removed.