$15B Deal Gives CP Chem Leading HDPE Position
by Matthew V. Veazey
|
Rigzone Staff
|
Friday, June 21, 2019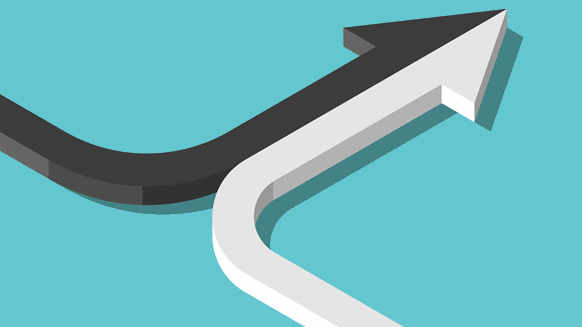 Chevron Phillips Chemical reportedly has offered to acquire Nova Chemicals for more than $15 billion including debt.
Chevron Phillips Chemical Co. (CP Chem) has offered to acquire Nova Chemicals Corp. for more than $15 billion including debt, Reuters reported Thursday afternoon, citing unnamed sources.
UAE-based Mubadala Investment Co. owns Nova, which is headquartered in Calgary, and operates seven manufacturing sites in Canada and the United States. CP Chem boasts facilities in the Americas, Asia and Europe. According to Wood Mackenzie, the merger would elevate CP Chem's status in the North American polyethylene (PE) segment.
"With this acquisition, Chevron Phillips would become the third-largest polyethylene producer in North America, just after Exxon Mobil Chemical Co. and Dow Chemical Co," Wood Mackenzie Chemicals Principal Analyst Ashish Chitalia said in a written statement emailed to Rigzone.
Chitalia added that the deal would make CP Chem North America's largest producer of high-density PE (HDPE), followed by LyondellBasell.
"There are synergies between both companies in the polyethylene and polystyrene sector," continued Chitalia. "CP Chem is a predominant producer of HDPE, while Nova Chemicals' portfolio leans toward linear low polyethylene (LLDPE)."
A combined CP Chem-Nova company would boast approximately 8.5 million metric tonnes per annum (mmtpa) of PE capacity, with HDPE accounting for 5.8 mmtpa and LLDPE just under 2.5 mmtpa, noted Chitalia. In North America, it would hold 20 percent of the total PE capacity share and approximately 25 percent of the HDPE capacity share, he added.
"In terms of styrenics, CP Chem is a major North American producer of polystyrenes through its American Styrenics JV," continued Chitalia. "American Styrenic accounts for around 28 percent of North American polystyrene capacity. Nova Chemicals, on the other hand, is a major producer of expandable polystyrene with a capacity share of 22 percent in the region."
Acquiring Nova would boost CP Chem's ethylene merchant exposure, noted Chitalia.
"After the recent ethylene capacity increase at Cedar Bayou, Texas, CP Chem was exposed to 500,000 tonnes of ethylene to the merchant market, while Nova, post its acquisition of Williams Geismar (a cracker in Louisiana) is exposed to approximately 1 million tonnes of ethylene," he said. "Together, the companies would have ethylene volumes equivalent of a world-scale cracker size of 1.5 million tonnes."
Other highlights of a CP Chem-Nova merger that Chitalia pointed out include:
Each firm offers a technological edge, with CP Chem pioneering and licensing HDPE slurry loop technology and Nova licensing solution LLDPE technology.
CP Chem's on-purpose and full-range alpha olefins capacities would complement Nova's considerable exposure to comonomer alpha olefins for regional LLDPE production.
Chitalia also observed that the deal would enable CP Chem parent companies Chevron and Phillips 66 to diversify further in a consolidating petrochemical market while boosting their competitiveness and market reach.
"North American ethane feedstock advantage makes the region an ideal location for acquisitions/expansions in the ethylene-polyethylene sector," Chitalia said.
Chitalia added that a CP Chem-Nova merger "would confirm the trend of Big Oil diversifying further into downstream," with the firms treating petchems as an engine for growth and a conduit for securing margins.
"But CP Chem and Nova Chemicals also complement in terms of products (PE, polystyrene), geographic footprint and technology," he concluded. "With up to 1.5 million of merchant ethylene available to CP Chem post-Nova Chemicals acquisition, the company would be in a strong position to leverage the second expansion wave on the Gulf Coast."
Generated by readers, the comments included herein do not reflect the views and opinions of Rigzone. All comments are subject to editorial review. Off-topic, inappropriate or insulting comments will be removed.
MORE FROM THIS AUTHOR
Matthew V. Veazey
Senior Editor | Rigzone