Rigzone's editorial staff remembers 15 key news stories that highlighted trends and events that shaped the upstream oil and gas industry.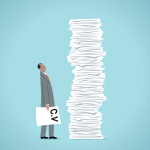 Transferable Skills Are A Must in Oil, Gas Industry's Labor Shortages
Tuesday, March 25, 2014 As an aging workforce prepares to leave, oil and gas companies are forced to look at other industries to fill the labor shortage. By increasing the talent pool beyond direct skills, employers are able to increase hiring percentages and meet current recruiting challenges. This article looked at how transferring your current skills into an oil and gas career – with possible additional training – may be the quickest answer to the industry's current hiring challenges.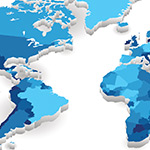 LNG Exports: A View from the Other Side of the Atlantic
Friday, August 02, 2013 At this writing, the U.S. Federal Energy Regulatory Commission has authorized construction of four LNG export projects. The latest liquefaction terminal to clear this regulatory milestone is Dominion Resources' Cove Point project on Chesapeake Bay in Maryland. A likely destination for much of the LNG from Cove Point and export projects on the Gulf Coast will be Europe. This article presented insights from U.K.-based analyst Mark Young, who observed "the United States has a lot of gas and a lot of choice what to do with it.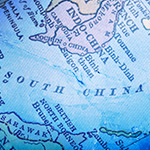 Making the 'Subsea Factory' a Reality
Wednesday, February 26, 2014 Technological innovation in industry rarely involves a "step change" event but rather it involves several years of incremental improvements to existing technologies as well as the transfer of technologies from other industries. This article on the "Subsea Factory" demonstrated that companies like Statoil and GE Oil & Gas are using the know-how they have built up over the years to come up with a new, low-cost way of producing oil from deep-water and other hard-to-get-to places.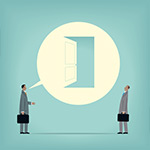 Qualified Job Seekers Find Options as Energy Industry Embraces Diversity
Thursday, January 02, 2014 Hiring professionals in the oil and gas industry are kept up nights trying to figure out where to source new STEM-educated workers to fill job openings. The key to finding a sufficient number of people to fill these positions, staffing professionals say, is to be open to diversity during the hiring process. Rigzone took a look at what could be a more diverse culture for the oil and gas industry of the future.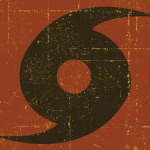 Hurricane Katrina Damage Assessment
Friday, September 02, 2005 One of the worst natural disasters in U.S. history, Hurricane Katrina caused damages to more than 50 platforms and rigs in the Gulf of Mexico, as well as onshore refining and transport facilities.
DNO Inks Exploration Deal in Kurdistan
Tuesday, June 29, 2004 The decision by the U.S. and the UK to launch an invasion of Iraq in 2003 was a strategic move that was highly controversial at the time, and one that is still seeing severe repercussions today. One major benefit of that decision, however, was that it allowed the Iraqi region of Kurdistan to strengthen its autonomy and quickly grow an economy by developing oil reserves on its territory. Kurdistan's new-found prosperity began when it started inviting companies such as Norway's DNO to explore for oil in the region.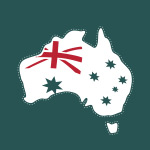 Investments in Australian LNG Projects Cool amid Cost Blowouts
Monday, November 26, 2012 Australia was a favorite investment destination for LNG projects for foreign firms in the nineties so much so that the country will become the largest LNG exporter towards the end of this decade when several projects commence operations. Attracting the second wave of LNG investments is however a lot harder as Australia's investment appeal has been hurt by escalating project costs and competition from other countries. Even a country as richly endowed with gas resources as Australia will have difficulties getting investors' attention if the petroleum industry is not managed efficiently to deal with emerging challenges that arose over the past decade.
Eagle Ford Activity Generates over $25B in Economic Output in South Tx
Wednesday, May 09, 2012 Exploration and production activity in the Eagle Ford shale continues to create jobs and generate tax revenue for local counties. With oil and condensate production of over 1 million barrels per day as of June 2014 (Center for Community and Business Research at UTSA's Institute for Economic Development, September 2014), the Eagle Ford play set record drilling levels initially. The shale play will not only continue to significantly impact South Texas' economy, but U.S. oil production as well.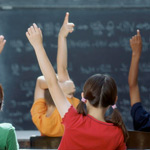 The Great Crew Change: 'Honey, How Are We Going to Train All These Kids?'
Monday, October 10, 2011 The oil and gas industry is currently facing a major demographic shift: the Baby Boom generation is retiring, and nearly 71 percent of the workforce is 50 or older, according to a recent survey by the Independent Petroleum Association of America. As the industry prepares the next generation to take over, companies all over the world are shifting their focus to key recruitment trends to establish a knowledge continuity.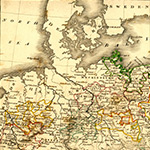 North Sea Oil and Gas: A Long Future Ahead
Thursday, April 05, 2012 The recent Scottish Referendum debate about North Sea oil reserves served to highlight an issue that many Britons connected to the oil and gas industry have long worried about: exactly how much oil and gas is there in the North Sea and how long can the region support a meaningful number of jobs? This article from April 2012 showed that although the "easy" oil and gas in the North Sea may have already been found, plenty of technical expertise will still be required over the long term not only to find and commercialize harder-to-get-at hydrocarbons, but also to squeeze every last drop of oil out of existing North Sea fields.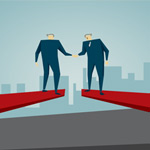 ExxonMobil to Snap Up XTO Energy in $41B Deal
Monday, December 14, 2009 A merger between oil major ExxonMobil and leading U.S. unconventional natural gas producer XTO Energy marked a pivotal moment for the natural gas industry. In a move that nearly leveled ExxonMobil's amount of natural gas production to oil, this was in clear support of the U.S. shale revolution.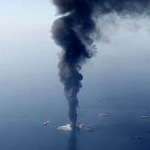 Deepwater Horizon Sinks Offshore Louisiana
Thursday, April 22, 2010 The most significant health, safety and environmental event to occur in the oil and gas sector this century. The impact of the Macondo incident was felt all over the world as the oil and gas industry had to evaluate its offshore working practices and countries such as Italy introduced offshore drilling bans.