Industry Events
Discover the latest industry career fairs, exhibitions and conferences, educational courses and networking events.
Career Fairs
We have no career fairs scheduled for this month, sign up to our Events newsletter and be the first to know about the next Career Fair.
Featured Events
The Oil Spill Safety course
Home based online, Apr 14 - Aug 31, 2021
Lloyds Maritime Academy
When ships spill oil, it is vitally urgent that its crew understand how to deal with oil spills quickly and correctly. This course has been designed to teach students how to assess risks, how to be safe in a chemical clean up and in the working environment, and how to decontaminate. When: 14 April 2021 Where: via Online Learning Duration: 12 weeks
Oil & Gas Pipeline Leak Detection 2021
Virtual Conference CST, Jun 28 - Jun 30, 2021
American Business Conferences
A virtual business conference investigating how pipeline operators are balancing all aspects of their pipeline leak detection systems, utilizing the technologies and approaches that deliver tangible results.
Featured Training Provider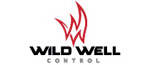 Backed by a heritage of more than 40 years of well control experience, the Wild Well University Well Control Training Program delivers action-oriented curricula designed to challenge students in both individual and team performance scenarios.