Industry Events
Discover the latest industry career fairs, exhibitions and conferences, educational courses and networking events.
Career Fairs
We have no career fairs scheduled for this month, sign up to our Events newsletter and be the first to know about the next Career Fair.
Featured Events
Diploma in Tanker Management
Online Learning, Jan 1 - Jul 2, 2021
Lloyd's Maritime Academy
Online diploma. Industry recognised qualification with the National Maritime Training Centre (NKC). 12 months. Progress your career with this invaluable course compiled by leading academic and maritime specialists. Study the design, vetting, chartering, marine and terminal operations for oil, gas and petrochemicals vessels.
MBA Energy Management
Vienna University of Economics and Business, Mar 31 - Jun 30, 2021
WU Executive Academy
The transformation of the global energy market will be at the heart of this development. In the MBA Energy Management you will learn about key global energy issues faced by decision makers and businesses across the globe and you will develop the tools to handle these challenges. The duration of this course is 16 months, part-time, and starts in October 2021, with a June 30th application deadline. Apply by March 31st to receive an early bird discount!
Other Events
Petroleum Engineering Data Analytics Graduate Certificate
online. Jan 19, 2021
University of Texas at Austin - Cockrell School of Engineering
Designed primarily for the working engineer who wants to master the use of analytics on the massive amounts of data in the industry to better inform decision-making. The program requires the completion of 9 credit hours of graduate coursework. Stochastic Methods for Reservoir Modeling, Subsurface Machine Learning, High Performance Computing for Eng
Design of Floating Production Systems Course
Online. Jun 14, 2021
UT Austin - Texas Engineering Executive Education (TxEEE)
By studying the theory and current methods in relation to the design and construction of floating platforms, participants will gain a complete understanding of the fundamental design process and modern design practices in the field.
Introduction to Annular Pressure Analysis in Drilling Operations
Virtual (Online), US. Jun 29, 2021
Geofocal Services
Geofocal Services is offering an hour live virtual practical training to introduce participants on how to analyze pressure logs in order to develop correct interpretation techniques to properly recognize potential drilling issues and mitigate drilling issues, thereby improving drilling efficiency and reducing well cost.
Featured Training Provider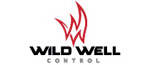 Backed by a heritage of more than 40 years of well control experience, the Wild Well University Well Control Training Program delivers action-oriented curricula designed to challenge students in both individual and team performance scenarios.