Industry Events
Discover the latest industry career fairs, exhibitions and conferences, educational courses and networking events.
Career Fairs
We have no career fairs scheduled for this month, sign up to our Events newsletter and be the first to know about the next Career Fair.
Featured Events
Oil & Gas Overview Course
George R. Brown Convention Center, Houston, TX, US, Aug 17 - Aug 17, 2021
IPAA & NAPE
The course has an upstream focus with some midstream information and will thoroughly cover the following topics: industry structure, petro. geology and exploration, mineral rights & leasing, drilling & completion, development & production operations. The course qualifies for continuing professional development credits (CPD, CPE, RL, RPL, & CPL).
Other Events
Petroleum Engineering Data Analytics Graduate Certificate
online. Aug 1, 2021
University of Texas at Austin - Cockrell School of Engineering
Designed primarily for the working engineer who wants to master the use of analytics on the massive amounts of data in the industry to better inform decision-making. The program requires the completion of 9 credit hours of graduate coursework. Stochastic Methods for Reservoir Modeling, Subsurface Machine Learning, High Performance Computing for Eng
API 580 Training
AOC Training Center, Houston, TX, US. Aug 10, 2021
Asset Optimization Consultants
Two-day API 580 training to understand Risk Based Inspection (RBI) programming and implementation and to prepare for the API 580 certification exam.
Featured Training Provider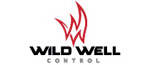 Backed by a heritage of more than 40 years of well control experience, the Wild Well University Well Control Training Program delivers action-oriented curricula designed to challenge students in both individual and team performance scenarios.