Industry Events
Discover the latest industry career fairs, exhibitions and conferences, educational courses and networking events.
Career Fairs
Permian Basin Job Fair
Bush Convention Center, Midland, US. Oct 6, 2021
Rigzone
Attend Rigzone's Permian Basin Oil & Gas Job Fair on October 6th and meet with the best employers in the industry to find your next Oil & Gas job. Register today and stay up to date for this and future events.
Louisiana Oil & Gas Job Fair
Cajundome Convention Center – 2nd floor, Lafayette, US. Nov 10, 2021
Rigzone
Attend Rigzone's Louisiana Oil & Gas Job Fair on November 10th and meet with the best employers in the industry to find your next Oil & Gas job. Employers will be on hand to discuss open positions across the industry. Register today!
Featured Events
IADC Drilling-4 day
Tyler Training Center, Tyler, TX, US, Sep 20 - Sep 23, 2021
Wild Well Control
This course is being taught at an accelerated rate. This challenging and innovative course is designed to allow thorough student participation utilizing forward-thinking during critical situations while working in a team based environment.
Onshore Wellsite Facilities 2021
The Westin Galleria, Houston, TX, US, Sep 21 - Sep 23, 2021
American Business Conferences
Join us for a 3-day live conference in Houston. Following the challenges of the last year, Onshore Wellsite Facilities 2021 is returning to Houston, live. Back with a face-to-face forum, a packed 3-day agenda and networking and meeting opportunities for the E&P Oil and Gas industry.
IADC WellSharp Oil and Gas Operator Representative
Wild Well Control Training Facility, Odessa, TX, US, Sep 27 - Oct 1, 2021
Wild Well Control
This course is designed for those responsible for oversight, such as wellsite leaders, company man, etc. This five day course focuses on best practices for well control operations during workover, coiled tubing, snubbing, and wireline work.
Other Events
Fire Protection And Emergency Response In Oil And Gas Process
Online Course. Jul 1, 2021
Simpliv Learning
This lesson will provide the necessary support, especially from a practical point of view, to those supervising the conduct of fire security and explosions within land and marine oil installations, as well as improving professional performance in running the fire and explosion security system by highlighting field experiences and various cases.
Overview Of The Oil And Gas Industry
Online Course. Jul 1, 2021
Simpliv Learning
This course is designed to give you a comprehensive picture of the international oil & gas industry : from its earliest development at the end of the 19th century to the current situation.
Petroleum Engineering Data Analytics Graduate Certificate
online. Aug 1, 2021
University of Texas at Austin - Cockrell School of Engineering
Designed primarily for the working engineer who wants to master the use of analytics on the massive amounts of data in the industry to better inform decision-making. The program requires the completion of 9 credit hours of graduate coursework. Stochastic Methods for Reservoir Modeling, Subsurface Machine Learning, High Performance Computing for Eng
SPE Annual Technical Conference and Exhibition (ATCE)
Dubai World Trade Centre (DWTC), Dubai, UAE. Sep 21, 2021
Society of Petroleum Engineers
ATCE is SPE's annual meeting of members and features groundbreaking papers and special technical events designed to accelerate the application of innovations in every technical discipline. Attendees come from around the world to keep up with the latest technologies, industry best practices, and new product launches.
Latin American Refining Technology Conference
Hotel Las Americas, Cartagena de Indias, Colombia. Sep 21, 2021
Matt Maginnis
LARTC is a 3-day event based in Colombia focused on providing the most pressing and insightful content with an emphasis on new technologies and collaboration. In 2020 we hosted a virtual event in order to support our network and provide value in the context of covid-19. We look forward to returning to our in person assemblies in 2021.
Houston Business Expo
Hilton Houston Plaza/Medical Center, Houston, TX, US. Sep 28, 2021
Houston Young Professionals
City of Houston Office of Business Opportunity. Learn about getting Certified and Registered with The City of Houston and about the RFP & Open Bid Process and Resources for Government Contracts, Small Businesses, Women-owned Businesses, Minority-owned Businesses, Certifications, RFP's, Bid and Resources.
Featured Training Provider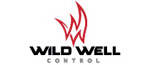 Backed by a heritage of more than 40 years of well control experience, the Wild Well University Well Control Training Program delivers action-oriented curricula designed to challenge students in both individual and team performance scenarios.