EQUIPMENT LISTING DETAILS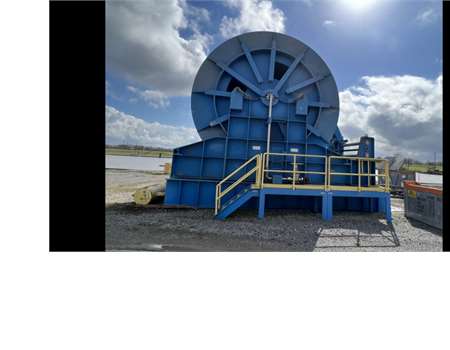 Early Production System 10,000 psi x 3 in.
Equipment Description
Deepwater Early Production Hose Reel System. Capacity:4800 ft water depth with 1600 m 2-1/2" I.D. 10,000 PSI W.P.. Hydraulic drive reel and level winder. Originally developed for deep water intervention or kill line, such as the Deepwater Horizon blowout. All portions mounted on transportable skid base. Reeled hose is inhoused with dual electrical conductors. System Includes twin 250 h.p. hydraulic power units, control room, hose flotation (30) buoys, hold down, base skid. Manufactured by Cameron and Technip.
Equipment Gallery