EQUIPMENT LISTING DETAILS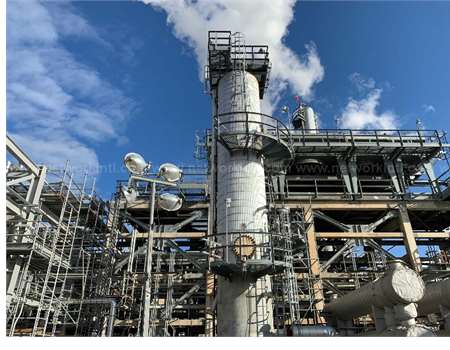 Reactor, MAWP 365psig@750F, 78in ID x 32ft S/S, Yr 2008, Used, Qty 1
Equipment Description
This item is being sold by Online Auction on AllSurplus.com.
QAL# 15714-9, Auction Ends 31 Jul 2024.
To see full details, additional photos, and current bid, please use this link - https://bit.ly/15714-9-RZ

Reactor, GHT (Gasoline Hydrotreater Unit), MAWP 365psig@750F, 78in ID x 32ft S/S, Gulfex LP, Yr 2008, U-Stamped, NB# 1000, SA387 Gr 11 CL 2, Approx Empty Wgt 46,983lbs, Used, Qty 1

All items are sold AS IS, WHERE IS, and may be inspected by appointment.
AllSurplus.com is the online auction website where you can bid on and buy commercial assets.
** Price is the starting or current bid and subject to change at any time during the ongoing auction.


Equipment Gallery