EQUIPMENT LISTING DETAILS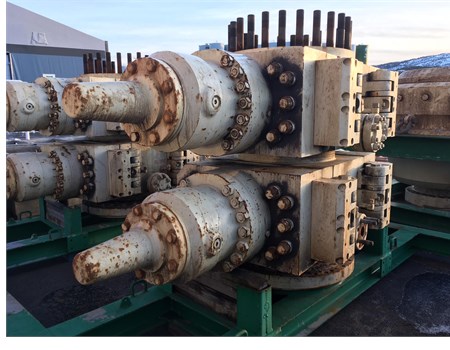 21-1/4 5000 psi BOP Stack - Hydril
Equipment Description
21 1/4" 5K Hydril BOP stack, 2 each 5K psi double ram BOP and 1 each 5K psi Model GL annular BOP, complete with K/C valves.
The BOP stack comes with new 5-yearly certification performed by API approved workshop in January 2022.

Documentation: New 2022 data book. Complete original data books with material certificates, historic maintenance information and full data book on previous 5-yearly OEM certification in 2012 is also available.

Note: Pictures are taken before refurbishment.

CLICK HERE for more information and pictures on our website.
Equipment Gallery