EQUIPMENT LISTING DETAILS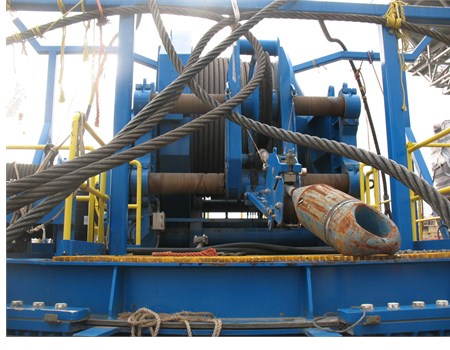 Winch, 175 Te SWL Rated Capacity on top layer, Skagit Marine Winch
Equipment Description
Skagit model HPW-600 Winch,
Rated subsea hoisting capacity 175 Te (193 ton) SWL pull on all layers.
Hydraulic drive, hold 2500 ft (780 m) of 3" (76.2 mm) wire rope.
The winch can be delivered separately without the large rotary foundation.
Dimensions of rotary table foundation: 32 ft L from Side, 17 ft-7 in L from Center to Corner, (Approx 18 ft H)
Weight: 145 Te (318.778 lbs) including rotary foundation (ringer).
The winch is manufactured new by Oil States Skagit SMATCO USA in 2013.
It has been used in a offshore riser pull-in project for Chevron.
Other applications are mooring winch, towing winch, pulling winch, slip winch for ship yard etc.
We can also offer a marine A-frame for the unit.

The winch is available for sale, lease or rental.

Click here for more information and pictures.

Equipment Gallery