EQUIPMENT LISTING DETAILS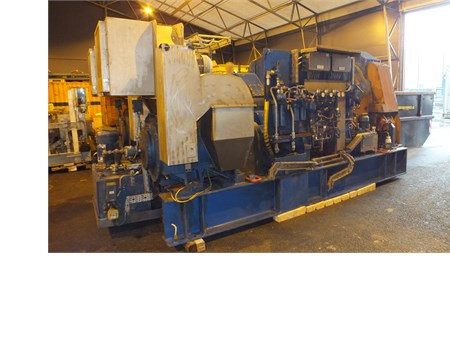 Drawworks, 2300 HP AC, Wirth GH 2800 EG (small footprint)
Equipment Description
The compact Wirth GH 2800 EG AC Drawworks is furnished with 2 each Siemens AC Motors, rated 890 kW each, rated Totally 2380 HP), Type 1SA2531-ONA03, ATEX. The drawworks is complete with AC Drives VFD (Variable Frequency Converter) system for the two drawworks motors and control panel:
The VFD is Comprising two Siemens 1200 kW, 1100 A AC Drives mounted in one panel (circa 5.75 m long) in a common LER container.
Siemens model 6SE7041-2WL60-1AA0
Power requirement is 690 VAC, 3 PH, 60 HZ.
The MHWirth (former Aker MH, Aker Martime Hydraulics Wirth) drawworks is manufactured new in 2003 and it has just a few hours of use.

CLICK HERE for more pictures and specifications of this item.

Equipment Gallery