Before the U.S. Energy Information Administration said this week that growth in U.S. crude production could risk the market rebalancing, OPEC Secretary General Mohammad Barkindo had hinted at the idea.
In December, Barkindo was at the Center on Global Energy at Columbia University in New York, where he touted the new-found spirit of communion between OPEC nations and several non-OPEC (NOPEC) producers to self-impose production quotas. And more cooperation is necessary, he said.
Deon Daugherty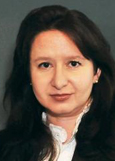 Senior Editor, Rigzone
"The experience of 2016 has shown us that the importance of cooperation and dialogue between all oil industry stakeholders has never been greater. We believe that our future will increasingly be one of energy interdependence. We do not live in a world of independent energy nations," he said. "In the context of this vision, OPEC sees benefits in exploring and initiating an energy dialogue with the U.S. We believe this engagement is vitally important to all."
But at least one energy economy expert thinks the United States has done its part – by simply reacting to market forces.
When I talked with Deborah Byers, chief of EY's U.S. energy practice in December, she said that producers in the Lower 48 had already responded appropriately to the glut.
"The largest player here is the United States, and frankly, (producers) reacted to market forces last year, and you saw there was already production cuts in reaction to the low oil price," she said.
OPEC has been expected to adhere to the production quotas, at least with more diligence than in the past. And indeed, that appears to be the case. Earlier this month, Iraq's oil ministry said the country has cut oil production by 160,000 barrels per day (bpd), in line with the OPEC decision.
As Byers pointed out, many of the OPEC producers depend on oil revenue and without a more diverse revenue stream for the government, commodity prices take on heightened importance.
"I think unlike in prior years, [OPEC] countries have learned a big lesson that you've got a player out here like the U.S., as well as Russia – they are very, very strong and are very resilient. It's created a huge amount of economic hurt that [OPEC] can't sustain," she said. "The petro dollars support their economies and while they've made strides in diversifying, they're not there yet and they just can't sustain these low oil prices."
But economic diversity – even its diversity among sources of energy – presents the U.S. as a different animal.
Carl Larry, director of oil and gas business development at Frost & Sullivan, said while he's sure OPEC would like for the United States to trim its crude production, such a move would be counterintuitive because the country answers its own demand for hydrocarbons.
"It would make no sense for the U.S. to cut back on production if we're using it for our own use. We don't ask OPEC countries to cut back on their production to meet their country's energy demand, and it's not going to happen with Donald Trump as president," he said.
While the United States produces the vast majority of the hydrocarbons it consumers, it still relies on some imports to meet demand, according to the EIA. In 2015, the agency found that the United States consumed about 19.5 million barrels per day (MMbpd), while it produced close to 14.8 MMbpd.
But, this week, Congress did give notice it would be selling up to 8 million barrels of oil from three Strategic Petroleum Reserve sites in 2017. That's roughly 133,000 bpd and close to Kuwait's pledged production cut of 131,000 bpd, the folks at Seeking Alpha noticed.
And getting the United States to reconsider that move is likely a non-starter, Larry said.
"No way do I think President Trump would pull back on money being made in America for America, so that's out, too," Larry said.