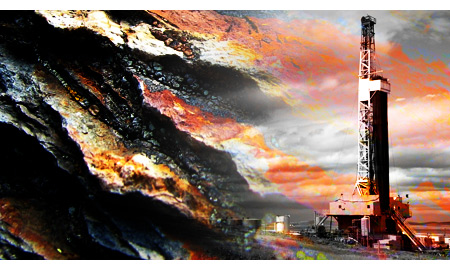 The UK Onshore Operators Group (UKOOG) announced Thursday that it welcomes a report by Public Health England that has concluded that shale gas extraction emissions represent a "low" risk to public health.
The report, published Thursday, focuses on the potential impact of chemicals and radioactive material from all stages of shale gas extraction, including hydraulic fracturing. It is based on information from countries where shale gas extraction is already taking place.
The report states that the risks to public health from exposure to emissions from shale gas extraction are low if operations are properly run and regulated.
"Where potential risks have been identified in other countries, the reported problems are typically due to operational failure," Dr. John Harrison, the director of Public Health England's Centre for Radiation, Chemical and Environmental Hazards, said in a statement.
"Good on-site management and appropriate regulation of all aspects of exploratory drilling, gas capture as well as the use and storage of fracking fluid is essential to minimize the risks to the environment and health."
Meanwhile, the report finds that most evidence from other countries suggests that any contamination of groundwater, if it occurs, is likely to be caused by leakage through the vertical borehole. So, good well construction and maintenance is essential to reduce the risks of groundwater contamination. It adds that contamination of groundwater from the underground fracking process itself is unlikely because of the depth at which it occurs.
Commenting on Public Health England's report, UKOOG Chief Executive Ken Cronin said:
"We welcome the report from Public Health England that shows that there is a low risk to public health of properly run and regulated shale gas extraction. As the UK has among the highest standards for onshore oil and gas extraction in the world, backed up by the industry's own stringent shale gas well guidelines, we hope that the Public Health England findings will reassure communities up and down the country that shale gas can be extracted with minimal risk to their well-being."