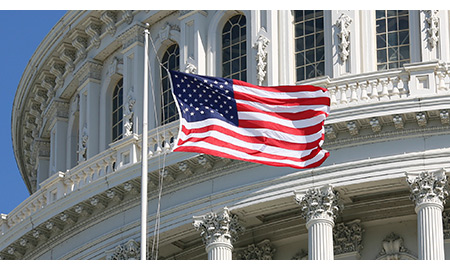 WASHINGTON - The U.S. House voted Friday to open up the Atlantic and Pacific Oceans to oil and natural gas drilling, passing a bill that has little chance of becoming law but marks the latest effort by Republicans to portray President Barack Obama as an enemy of fossil fuels.
The bill forces the Obama administration to offer drilling leases off the coasts of Virginia, South Carolina and California. The administration has not offered leases in these areas although Congress lifted a formal ban on drilling there in 2008.
The bill also directs the Obama administration to revise its five-year leasing plan, which determines which areas will be offered for new drilling in the next five years. Separately, it allows coastal states to collect a portion of federal energy royalties.
The Republican-led House passed a similar piece of legislation last year.
The White House threatened to veto the measure, saying "the bill would undermine the targeted, science-based, and regionally-tailored offshore development strategy" that is currently in effect.
The bill's passage, by a 235-186 vote, followed the release earlier this week of Mr. Obama's new climate change plan. The initiative included new rules to limit carbon dioxide emissions from new and existing power plants.
Republicans said Mr. Obama's plan represented a "war on coal" since coal-fired power plants are among the largest sources of greenhouse gases in the U.S. The power industries have warned that tough new limits on carbon dioxide could force power plants to install expensive upgrades or shut down facilities altogether.
Mr. Obama often boasts of a big uptick in energy production that has happened on his watch. Industry groups, and quite a few lawmakers, just as often decry regulatory roadblocks and bemoan lost opportunities.
The Obama administration's energy plan will "impose new energy taxes and federal red-tape that will increase energy prices and cost American jobs," said Rep. Doc Hastings (R., Wash.), chairman of the House Natural Resources Committee and a main backer of the bill passed Friday.
In broad terms, total crude oil production on lands and waters owned by the U.S. government is higher than it was in the last year of the Bush administration, but it was lower in 2012 than in 2009, 2010 or 2011.
But the decline is confined to offshore oil production, especially in the Gulf of Mexico, where production was lower last year than in any of the first three years of the Obama administration. Onshore, the picture is quite different: oil production on federal lands has risen to levels not seen in a decade, and production on Indian lands has tripled, from a pretty small base, during the Obama years.
Gas production is a different story altogether. Even as the U.S. has become the world's biggest producer, that has happened mostly on private lands. The reason has less to do with regulatory roadblocks, though, than with the fact that the lucrative shale gas plays don't lie under federal lands. Gas production on federal lands has fallen during the fracking boom every year during the Obama administration.
The Interior Department says it is not wholly opposed to oil drilling in the Atlantic Ocean. It is currently reviewing plans to allow seismic companies to try to determine how much oil and natural gas exists in the U.S. waters there--a move that could pave the way for drilling in a few years.
Unlike energy production in the Gulf of Mexico, which tends to have broad political support in surrounding coastal states like Louisiana and Texas, proposals to drill off the East and West Coasts often generate mixed reactions--if not outright opposition.