Regional News: South Asia
Results
8 articles shown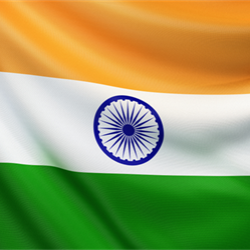 ONGC Plans to Drill 17 Exploration Wells in India's Shale Oil, Gas Blocks
Tuesday, April 26, 2016
ONGC intends to drill up to 17 shale oil and gas exploration wells in India for around $105 million.
Transocean Bags Deal for Actinia to Drill Offshore India for ONGC
Friday, April 22, 2016
Transocean bags a three year contract from ONGC for the Actinia semisub to work offshore India.
Greka to Drill Wells for Essar in West Bengal's Raniganj East CBM Block
Thursday, April 21, 2016
Greka Drilling mobilizes rigs to drill two wells in Raniganj East coal bed methane block in West Bengal, India in May.
ONGC to Use PMT JV's Abandoned Facilities for Daman Project Offshore India
Friday, April 15, 2016
ONGC will use some facilities abandoned by the Panna-Mutka-Tapti joint venture for the Daman Development Project offshore India's west coast.
Fugro Lands ROV Services Contract from ONGC
Thursday, April 14, 2016
Fugro lands a remotely operated vehicle services contract from India's Oil and Natural Gas Corp. to work off the country's east coast.
Reliance, BG to Hand over Some Indian Drilling Assets to ONGC
Wednesday, April 13, 2016
A joint venture led by India's Reliance Industries and BG Group has agreed to hand drilling infrastructure from an abandoned gas field to ONGC Ltd.
Oilex Commences Gas Production from Bhandut Field in Gujarat, India
Friday, April 08, 2016
Oilex commences gas production from Bhandut field in Gujarat, India.
India Echoing Pre-Boom China As New Center Of Oil Demand Growth
Friday, April 08, 2016
In the energy world, India is becoming the new China.