Regional News: Caspian/Central Asia
Results
9 articles shown
Malaysia's Reach Energy Moves Nearer to its First Upstream Asset Purchase
Wednesday, July 20, 2016
Malaysia's Reach Energy receives approval from the authorities to acquire a 60 percent stake in Palaeontal B.V., giving it ownership of an onshore block in Mangistau Oblast in Kazakhstan.
KazMunayGaz Raises Offer Price For Shares In London-Listed Kazmunaigas
Wednesday, July 13, 2016
Kazakh national oil company KazMunayGaz increases the offer price for shares in London-listed Kazmunaigas Exploration and Production by 14% as part of a move to tighten control over its upstream subsidiary.
TCO Awards EPCM Support Services Deal for Tengiz Expansion Project to KPJV
Tuesday, July 12, 2016
Tengizchevroil (TCO) awards an engineering, procurement and construction management support services contract for the Tengiz Expansion Project in Kazakhstan to KPJV.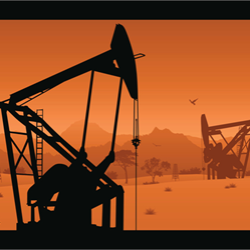 Big Oil's $45B Of New Projects Signal Spending Revival
Friday, July 08, 2016
Two projects worth $45 billion announced this month show the world's largest oil companies are regaining the confidence to make big investments, emboldened by rising crude prices and low costs that promise to trigger more expansion ahead.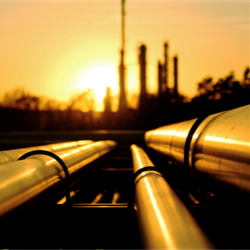 Chevron Affiliate Moves on $37B Tengiz Expansion Project in Kazakhstan
Tuesday, July 05, 2016
Chevron Corporation's 50% owned affiliate, TCO, approves a major expansion project at the Tengiz oil field that will increase crude oil production at the site by 260,000 barrels per day.
Malaysia's Reach Energy Closes in on Acquisition of Kazakh Onshore Block
Tuesday, July 05, 2016
Kazakhstan's Ministry of Energy approves MIE Holding's transfer of a 60 percent stake in Palaeontal B.V. to Malaysia's Reach Energy, with the latter edging closer to acquiring its first upstream asset.
Kazmunaigas EP Says Cash Flow Stabilises
Monday, July 04, 2016
Kazakh oil producer KazMunaiGas Exploration and Production (KMG EP) stabilises its cash flow as oil prices recover.
Chevron Deadline Nears For $40B Bet On Next Decade's Oil
Friday, July 01, 2016
Chevron Corp. may shortly give a green light to the most expensive oil project in the world this year as the industry digs out from the worst slump in a generation.
Azerbaijan's SOCAR Reports $1.15B Net Loss For 2015
Friday, July 01, 2016
Azeri state energy company SOCAR reports a $1.15 billion (1.785 billion manat) net loss for 2015, compared to a 1.274 billion manat net profit a year earlier, the company said on Friday.