Regional News: South America
Results
6 articles shown
Minister: Brazil To Lower Oil Industry Local Purchasing Rules By Half
Thursday, February 23, 2017
Brazil's government says it would relax local purchasing rules for the oil industry as of September in an effort to attract foreign investment and lower costs.
Bombing Halts Pumping On Colombia's Cano-Limon Oil Pipeline
Monday, February 20, 2017
Pumping operations along Colombia's second-most important oil pipeline, the Cano-Limon Covenas, were halted due to a bomb attack.
Russia's Rosneft Starts Drilling First Exploration Well In Amazon
Thursday, February 16, 2017
Russian state oil firm Rosneft starts drilling its first exploration well in Brazil's Solimoes Basin.
Argentina Awards Most Of LNG Tender To Trafigura
Monday, February 13, 2017
Enarsa awards most of its liquefied natural gas (LNG) purchase tender for a portion of its 2017 needs to trading house Trafigura, trade sources say.
Brazil Court Suspends $5.2B Sale Of Petrobras Unit To Brookfield
Friday, February 10, 2017
A Brazilian federal court suspended the $5.2B sale of state-controlled Petrbras' natural gas pipeline unit to a group of investors led by Canada's Brookfield Asset Management Inc.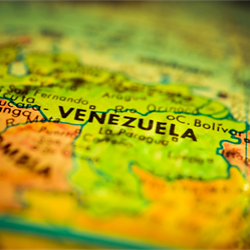 Venezuela Names New Leaders At Oil Firm PDVSA To 'Defeat Corruption'
Monday, January 30, 2017
Venezuela's president creates an executive vice president post and names new vice presidents to lead PDVSA in what he described as a shake-up of the state oil company.