Results
7 articles shown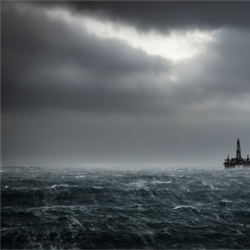 Production Still Shut at Statfjord A Following Platform Fire
Monday, October 17, 2016
Production is still shut at Statoil's Statfjord A platform in the North Sea following an Oct. 16 fire, a company spokesperson told Rigzone.
Interest in North Sea Decom Work Steps Up
Wednesday, October 12, 2016
The demand for North Sea decommissioning work is increasing, says Jee Ltd.'s Jonathan McGregor.
Norway Gas Plant Workers Agree Wage Deal, Avoid Strike
Friday, October 07, 2016
Workers at three plants serving Norway's energy industry agree a wage deal with their employers, avoiding a strike that could have cut gas supplies to the UK.
Trade Group Oil & Gas UK Makes 4 Board Appointments
Tuesday, October 04, 2016
Trade association Oil & Gas UK appoints executives from Apache, Premier Oil, Repsol Sinopec and Rowan Companies to its board.
BP Says Oil from North Sea Spill to Disperse Naturally
Monday, October 03, 2016
BP reports that at a technical issue at its Clair platform in the UK North Sea resulted in a brief oil spill that will be allowed to disperse naturally.
IOG Determining Commerciality of Skipper Oil Discovery
Friday, September 30, 2016
Independent Oil and Gas plc is determining the commerciality of its first operated appraisal well on the Skipper oil discovery, which lies in Block 9/21a in license P1609 in the Northern North Sea.
Maersk Oil Begins Culzean Drilling Campaign
Thursday, September 29, 2016
Maersk Oil has begun drilling the first production well at the Culzean field, located in the UK North Sea.